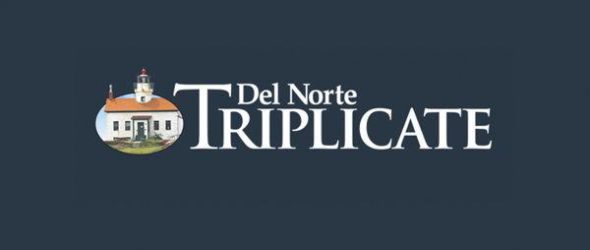 https://cannabisexaminers.com/wp-content/uploads/2019/10/5d2e33c13619b.image.jpg
The County of Del Norte Board of Supervisors has approved a combination of plans to expand locations for the manufacturing and retail sales of cannabis.
Deputy County Counsel Joel Campbell-Blair presented the options to the board Oct. 22.
Currently, he said, the county allows cannabis retail sales and manufacturing only in the Cannabis Combining District, adopted in November 2018. That includes the Crescent City urban boundary, and runs basically from the Oregon border to the Smith River, and out to the Smith River Recreation Area.
When of the options considered by the board of supervisors would allow potential businesses to move into newly created retail space in the Smith River area.
Option 2 would add a zone south of Crescent City near the harbor, and would require businesses to move into existing buildings and receive approval by the California Coastal Commission.
Option 3 would be a combination of the first two – and option 4 would be to do nothing, Campbell-Blair said.
"It comes down to how much the board wants to open things up, and what specific areas the board wants to rehab or potentially rehab with commercial businesses," Campbell-Blair said.
"Nothing discussed here would affect Hiouchi, Gasquet or Klamath. It's just Smith River north of the river up to the border."
Applicants must go through the Del Norte County Planning Commission, Campbell-Blair said.
The ordinance also has geographic restrictions: Cannabis retailers and manufacturers cannot be located within 1,000 foot of a school or youth center, or within 1,000 feet of another cannabis retailer. County staff will re-examine these buffer zones moving forward.
Del Norte County District 3 Supervisor Chris Howard said he saw benefits from each of the first two options.
"Under option 1, obviously it gets us out of the Coastal Commission piece, it allows folks to look at basically building their own structure. That's a great option, definitely worth taking a look at," Howard said.
"But for option 2, for folks who don't have the option to build their own facility, the capital to do that… There's several vacant buildings in Districts 2 and 3 that could do that."
Yet other supervisors expressed reservations about expanding cannabis operations south of Crescent City and along the beachfront. Board chair Lori Cowan said she's worried about cannabis operations opening near her family business, North Coast Grill, which also includes a children's camp.  
"I'm not okay with leaving it up to chance, that it goes to the planning commission and they say it's close enough," Cowan said. "To me, I don't want it around kids."
Campbell-Blair said the planning commission would have to make a finding under the ordinance. "The proposed use would have to not adversely affect a sensitive use. Sensitive uses are a non-exhaustive list: churches, parks, playgrounds. It doesn't say beaches. So that would need to be addressed," Campbell-Blair said.
District 1 County Supervisor Roger Gitlin said he didn't want whichever combination of options was selected to move ahead too quickly. "I'm inclined to look at this in baby steps. We need to choose an option with some guidelines.
"I like this with some already existing buildings, so someone doesn't have to make that commitment to build a building," he said.
And District 5 Supervisor Bob Berkowitz said he was concerned about any related signage. "I don't want people coming down off that hill and seeing a sign that says 'Weed Here.'
"That's a bad first impression to get of Del Norte County, is to see a weed shop. It just bad taste in my mouth," he said.
Having voiced their concerns and given their preferred combination of options, Campbell-Blair said the next step is for county staff to develop new ordinance language to present to the Del Norte County Planning Commission.