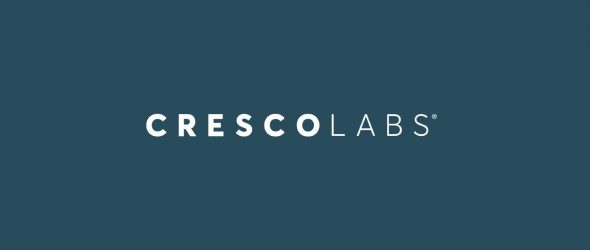 https://cannabisexaminers.com/wp-content/uploads/2020/05/cresco-labs-small-1500.jpg
Chicago-based Cresco Labs has agreed to purchase four medical marijuana dispensaries in Ohio from Verdant Creations, LLC, the vertically integrated cannabis firm announced Tuesday.
In a press release, Cresco said the acquisition would allow it to go deeper in a key market where it currently has just one retail shop. 
"We continue to value vertical integration and retail to create leverage for our wholesale and brand building while providing front-line feedback directly from our consumer base," Cresco co-founder and CEO Charlie Bachtell said via the release.
Under the terms of the deal, Cresco will pay Verdant $375,000 in cash and transfer $500,000 subordinate voting shares for each dispensary location, valuing the transaction at $3.5 million.
According to Bachtell, Ohio has more than 100,000 registered medical marijuana patients. Between February and April, sales of medical cannabis grew an average of 30% per week, he said, perhaps as a result of consumer stock-up during the coronavirus pandemic.
"With our experience in Illinois and Pennsylvania, we think Ohio is on its way to joining these states as one of the strongest performing regulated cannabis programs in the country," Bachtell said.
Current state laws allow cannabis companies to own and operate a maximum of five dispensaries, according to Cresco. Earlier this year, the company agreed to a sale-and-leaseback of an Ohio cultivation site to Innovative Industrial Properties for $10.5 million.
According to state records, medical marijuana dispensaries have sold nearly $61 million in cannabis products year-to-date through May 18, 2020. In the release, Cresco noted that its products are currently available in 60% of the state's dispensaries.
The deal with Verdant is subject to approval by the Ohio Board of Pharmacy, which oversees retail dispensaries and the registration of medical marijuana patients and caregivers. It is expected to close in the fourth quarter of this year.
The news comes one month after Cresco announced it would terminate a planned $282 million acquisition of Tryke Companies, which owns and operates six Reef Dispensaries locations in Nevada and Arizona.
Also this week, Cresco also announced the opening of its sixth Illinois dispensary. Located in Danville, Illinois, the 4,800 sq. ft. location is a stone's throw from the Indiana border and a short drive from an exisiting Sunnyside dispensary next to the University of Illinois at Urbana-Champaign.
In a press release announcing the opening of the new dispensary, Cresco said it was "ideally positioned to introduce its portfolio of owned brands to the tens of thousands of people living in the region."
In addition to the Danville location, Cresco has Sunnyside stores in Buffalo Grove, Champaign, Chicago, Elmwood Park, and Rockford. The company is also planning to open a seventh outlet in the River North neighborhood of Chicago.
Founded in 2013, Cresco operates across nine states, according to its website. The company owns 25 retail licenses in seven states, 15 of which are open in Arizona, Illinois, Massachusetts, New York, Ohio, and Pennsylvania.
Cresco will report its first quarter 2020 financial results on Thursday, May 28.