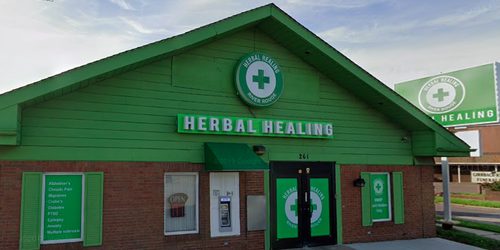 https://cannabisexaminers.com/wp-content/uploads/2020/03/featured_herbalhealingriverrouge_40923.jpeg

Recreational weed went 1-for-2 in Metro Detroit in Tuesday's election. The city of Ecorse voted to allow marijuana businesses within city limits, while Clinton Township said: "Eh, not yet." 

By a 818-659 margin, (Ecorse) voters said that the city council should write an ordinance that will allow marijuana business to locate within city limits. The ballot proposal did not detail now many licenses should be awarded for legal weed shops, leaving that decision up to the city.


The Ecorse city council voted last September to prohibit marijuana businesses, but held open the possibility that  it would review the issue at a future date, City Clerk Dana Hughes said.


In Clinton Township, voters denied a proposal to authorize and regulate marijuana establishments by a 15,163-13,648 vote.


The proposal would have called for up to 12 recreational marijuana shops and three each of growers, processors, secure transporters and testing facilities.

Ecorse voters may have been motivated in part by neighboring River Rouge, which has embraced cannabis businesses, and had the first recreational-marijuana dispensary in the area. Ecorse's approval will open new opportunities for cannabis entrepreneurs.