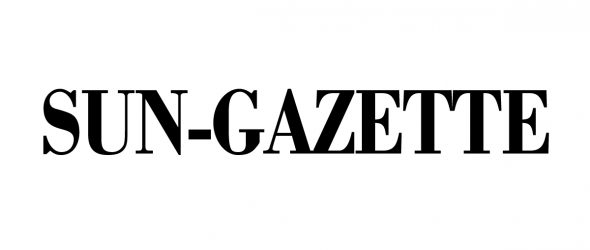 https://cannabisexaminers.com/wp-content/uploads/2020/05/fblike1.jpg
Responding to a hit-run crash on Sycamore Road in Loyalsock Township on Feb. 20, state Trooper Nathan Birth spotted the alleged offending vehicle at the dead end of nearby Blair Street.
Sitting in the driver's seat was Jennifer Rager, 44, of 1510 Lafayette Parkway, who appeared "dazed," Birth said.
From fresh damage to the woman's 2003 Nissan Pathfinder along with what witnesses reported to Birth, Rager allegedly ran a stop sign, drove over several curbs and through a yard as well as struck an occupied car, Birth said.
"Upon exiting the vehicle, Rager lost her balance and stumbled toward an embankment," Birth said, adding that the driver was unable to complete field sobriety tests because she kept losing her balance.
Rager, who denied drinking any alcoholic beverages, refused to provide a blood sample, Birth said. Charged with DUI, accidents involving damage to attended and unattended property (hit-run), trespass by vehicle and careless driving, Rager waived her preliminary hearing before District Judge Gary Whiteman and was released on $10,000 bail.
Birth said this was Rager's second DUI arrest in 10 years and the second time she has been charged with hit-run.
In another DUI case before Whiteman, Nichole Bohart, 31, of 91 O'Dell Road, Muncy, was stopped by Montoursville Patrolman Kurt Hockman after the woman ran a blinking red traffic light at Loyalsock Avenue and Claire Road about 1:45 a.m. on March 13. She also was traveling 10 mph over the posted speed limit, the officer said.
"I could smell an odor of an alcoholic beverage" in the vehicle, Hockman said, adding that he spotted two open beer bottles on the passenger floor, and after a passenger raised both bottles, the officer could see that they about half full.
Bohart's eyes were red and glassy, Hockman said. She admitted to having "one drink after work," the officer said. The woman's blood-alcohol content level was .15, Hockman said. Charged with DUI, Bohart is free on $5,000 bail.
In another case, both Seth Powell, 44, of 808 Hepburn St., and a passenger in his Chrysler LHS, Stephanie Quartman, 50, of 916 Memorial Ave., waived their preliminary hearings on charges filed by state Trooper Aaron Brown.
Brown stopped Powell's car after the driver failed to use a turn signal as he exited Interstate 180 at the Faxon interchange in Loyalsock Township on March 7.
"I smelled marijuana from inside the car," Brown said in an affidavit. Powell admitted "to drinking a couple of beers," the trooper said.
When the trooper said he was going to search the vehicle due to the marijuana odor, Quartman "reached underneath the right passenger seat (where she was sitting) and pulled out a cigarette box that contained marijuana. She said the marijuana belonged to her," Brown said.
Powell was charged with DUI and careless driving after a lab test revealed his blood-alcohol content level at the time was .11, Brown said. Quartman was charged with possession of marijuana and possession of drug paraphernalia. Both are free on $5,000 bail.
Another motorist Brown stopped was Shannon Angle, 25, of 140 Bittner Park Road, lot 38, Trout Run, who was pulled over at Randall Circle and Hazel Drive about 12:20 p.m. on April 18 because the trooper knew her driver's license was suspended.
Upon smelling a faint odor of marijuana in the vehicle, Brown asked Angle if there were any illegal drugs in the car. At that point, the woman "handed me a clear plastic case containing a small amount of marijuana and a roach," the trooper wrote in an affidavit. Charged with possession of marijuana and possession of drug paraphernalia, she is free on $5,000 bail.
In another drug case before Whiteman, motorist Wesley Miller, 28, of 1016 Washington Blvd., has been charged by state Trooper Anthony Mazzone with possession of cocaine and possession of drug paraphernalia as a result of items found during a consensual search of his 2017 Chrysler 300 at East Third Street and Clayton Avenue in Loyalsock Township, where he was stopped on Feb. 16 because he had a defective brake light. He is released on $5,000 bail.
Motorist Christina Phillips, 62, of 1500 Alvin Ave., stopped by South Williamsport police for traveling the wrong way on South Market Street about 6:45 p.m. on Nov. 2, has been charged with driving under the influence of marijuana. She too is free on $5,000 bail.
Another driver, Karl Engleman, 35, of Milton, has been charged with DUI following an incident on Fairfield Road, at the Interstate 180 overpass, in Fairfield Township about 11:30 a.m. on Jan. 31, Mazzone said.
"I smelled a chemical odor (in the vehicle), and the driver's eyes were watery and bloodshot," the trooper said in an affidavit. A blood test revealed that Engleman's blood-alcohol content level was .13, Mazzone said. He is free on $5,0000 bail.
Robert Hunter, 65, of 528 Ruben Kehrer Road, lot 68, waived his preliminary hearing before Whiteman on a state police charge of hindering apprehension or prosecution of a fugitive, his granddaughter, Nicole Hunter.
The incident occurred at his home on the afternoon of Nov. 10 after state troopers received a tip that the woman was on the premises. They had been there earlier and warned Hunter to contact them if she showed up, Trooper Erik Barlett said.
When troopers came to his front door a second time, Hunter told them that Nicole had left the state, but she was nabbed as she was exiting a back door and taken into custody, Barlett said. Court records did not say what warrants had been filed against her. Robert Hunter is free on $5,000 bail.
In Salladasburg, state Trooper Troy Hansen charged Amanda Fox, 48, of 241 Main St., with simple assault and harassment for allegedly attacking a neighbor in an alley between their homes about 2:30 p.m. on March 27.
Fox pulled the woman's "hair out, knocked her into a pile of wood and punched and kicker her several times," Hansen alleged in an affidavit
The neighbor was treated at Geisinger Jersey Shore Hospital for injuries to her neck, knees and left hand, Hansen said. Fox has been sent a summons to appear before District Judge Jerry C. Lepley.
Today's breaking news and more in your inbox