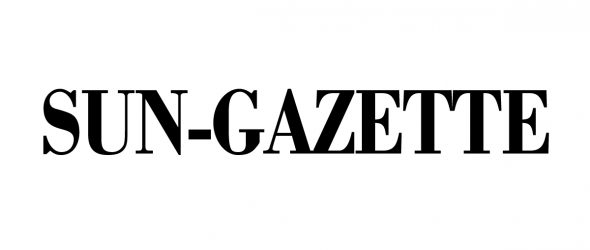 https://cannabisexaminers.com/wp-content/uploads/2020/05/fblike1.jpg
District Judge Aaron Biichle has recently handled several drug cases, including the city police arrest of Khalif Akins, 39, of 423 Louisa St., who has been charged with delivery of 1.3 grams of cocaine and illegal use of a cellphone for allegedly selling the controlled substance to an informant at Mountain Avenue and Elmira Street during the second week of November. He remains jailed in lieu of $75,000 bail after being held for court on both charges.
Logan Klock, 20, of 641 Clyde Road, Unityville, had 18 grams of methamphetamines on him when he was caught shoplifting $53 worth of merchandise at Wegmans, 201 William St., on Feb. 14, city Patrolman Damon Cole alleged in an affidavit.
Following his arraignment on charges of possession of a controlled substance, possession of drug paraphernalia and shoplifting, Klock was released on $5,000 bail. He also waived his preliminary hearing.
Motorist Austin Engel, 25, of 321 Curtain St., South Williamsport, allegedly had 26 oxycodone pills without a prescription in the Audi he was driving at West Third and William streets about 9:40 a.m. on April 17, city Patrolman Nicholas Carrita said in an affidavit.
The officer stopped Engel because the registration on the car actually belonged to a Ford, not an Audi, and the inspection sticker also was expired.
"I immediately detected an odor of burnt marijuana coming from within the car," the officer said. A small bag of marijuana was found in the vehicle, Carrita added.
Charged with possession of a controlled substance without a prescription, possession of marijuana and possession of drug paraphernalia, Engel is free on $5,000 bail.
In another case before Biichle, Antwaine Cockrell, 32, of Williamsport, faces drug charges after he was caught with "a bundle of suspected heroin" that he hid in his mouth when he was committed to the county prison at 277 W. Third St. on a state parole violation on the afternoon of July 7, according to county Deputy Sheriff Christopher Warden.
In an affidavit, Warden said he nabbed Cockrell during a vehicle stop in the 300 block Campbell St. The sheriff deputy stopped the Mercury Marquis that Cockrell was driving because the registration on the vehicle actually belonged to a Chevrolet Impala. When the deputy ran the driver's name through the National Crime Information Center, he learned that Cockrell was wanted for parole violations.
Arraigned last week on felony charges of possession with intent to deliver heroin and contraband, Cockrell was recommitted to the prison in lieu of $85,000 bail, but he was later released after waiving his preliminary hearing.
Also free on bail was Derick Neyhart, 31, of 77 Eldred St., after he waived his preliminary hearing on charges of possession of cocaine, possession of drug paraphernalia and disorderly conduct following an incident in which he allegedly punched another person in the face in the 300 block of Market Street about 2 a.m. Dec. 7, city Patrolman Gino Caschera said in an affidavit. He is free on $5,000 bail.
Concerning another drug case, this one before District Judge Jon E. Kemp, Jennifer Bennett, 39, of Millville, has been charged by state police with possession with intent to deliver methamphetamines and related offenses for alleged selling four bags of methamphetamines to an informant for $160 at 133 Homebase Lane in Jordan Township last Sept. 26. She was released on $50,000 bail.
Another drug case involved motorist Daimeer Clark, 20, of 1724 Four Mile Drive, who South Williamsport Patrolman Daniel Boyd stopped in the 500 block of Route 15 in the borough for having an obscured license plate and for swerving several times about 1:50 a.m. on Feb. 9.
The officer said he immediately detected "the odor of raw marijuana" emitting from the interior of Clark's Chevrolet Cruze.
Boyd found marijuana on the car's floor as well as in the trunk, which prompted Clark to tell him that he kept his "personal stash" in the trunk so "it didn't stink up the house," according to the officer's affidavit. The total weight of the marijuana seized was 15 grams, Boyd said.
Charged with possession of marijuana and possession of drug, Clark was released $5,000 bail set by District Judge Gary Whiteman.
Today's breaking news and more in your inbox