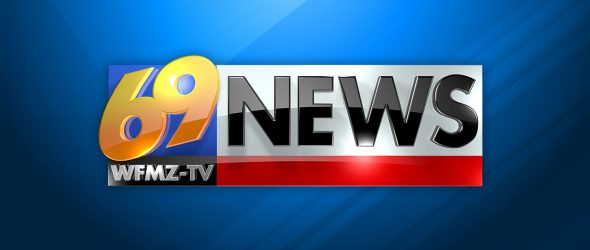 https://cannabisexaminers.com/wp-content/uploads/2020/04/b9818ac0-ee9a-11e9-8e9f-a3b831b71481.jpg
BEND, Ore., June 10, 2020 /PRNewswire/ — Dutchie, the world's largest and fastest-growing online cannabis marketplace, today announced the company is offering a new click-and-collect technology solution providing curbside pickup and delivery services for cannabis purchases across Ontario, Canada, including eight independently owned Tokyo Smoke locations in the province. With Dutchie's low-cost online purchasing and delivery solutions, Tokyo Smoke retail locations in Ontario can continue operating and meet market demands without compromising the health and safety of its store teams and guests, as this continues to remain the top priority.
"As businesses begin to reopen, customers still want safer alternatives to how they buy and collect products, and Dutchie's solutions are catered to meet these critical needs," says Ross Lipson, Co-founder and CEO at Dutchie. "Our team is honored to support Tokyo Smoke store owners in Ontario and wants to ensure that our click-and-collect purchase solutions are available and sustainable well beyond COVID-19."
In the wake of the COVID-19 outbreak, provincial legislators have implemented a number of temporary measures and regulations within the cannabis industry to allow retailers to continue operating, with new services in place which were previously not permitted.  Even as Canada reopens retail businesses under social distancing guidelines, consumers who still want to take extra precautions for their health and safety can opt for Dutchie's alternate pickup and delivery solutions, which were efficiently deployed within a matter of weeks to meet new mandates from the government and expectations from customers.
"COVID-19 has impacted our business in many ways, and Dutchie's technology provided us a path to meet evolving regulations and consumer expectations to ensure the health and safety of our guests and teams during these unprecedented times," says Luke Doherty, Director or Retail Solutions & Infrastructure at Canopy Growth. "Dutchie provides us with an easy-to-use, sustainable long-term solution to offer new online and delivery purchasing options now and into the future."
Tokyo Smoke is an award-winning cannabis retailer owned by Canopy Growth, a world-leading cannabis company that operates a collection of diverse brands and curated strain varieties. This announcement builds upon Dutchie's growing network of North American technology implementations to help serve cannabis businesses and consumers.
Dutchie, which is backed by investments from Snoop Dogg's Casa Verde Capital, Kevin Durant's Thirty Five Ventures, and Gron Ventures, supports cannabis businesses in the United States and Canada that may be disadvantaged by a lack of access to proper financial or technology infrastructure. Recently, Dutchie launched Visa and MasterCard payment processing for cannabis in Canada via a partnership with payment solutions provider Merrco, as well as the U.S. industry's first nationwide contactless payment solution with banking and payments technology company for high-risk industries, Hypur.
Since the global COVID-19 outbreak, Dutchie has been experiencing significant momentum as a result of surging consumer and business demands for online orders, deliveries, and payments. Dutchie has reported a 650 percent surge in online orders and 32 percent increase in average order size. Today, Dutchie is processing over 55,000 direct orders daily through partnerships with upwards of 1,100 dispensaries across Canada and the United States. The company provides cannabis businesses with helpful, affordable tools to compete online and offer pickup and delivery services for customers. To learn more, visit: www.dutchie.com.
About Dutchie
Based in Bend, Oregon, Dutchie is the cannabis industry's leading and fastest-growing ecommerce provider, powering online ordering for the top dispensaries throughout the United States and Canada. Today, it powers 10 percent of all cannabis sales in the U.S. and hosts more than 25 percent of all cannabis dispensaries nationwide. Dutchie is a product- and design-focused company that has created a best-in-class experience for cannabis dispensaries and shoppers. Since its inception in 2017, Dutchie has experienced significant growth. The company has raised $18M in funding and is backed by Snoop Dogg's Casa Verde Capital, one of the leading cannabis-focused VC's; Gron Ventures, members of the founding team at DoorDash; Kevin Durant's Thirty Five Ventures; and other notable angel investors. To learn more, visit www.dutchie.com.