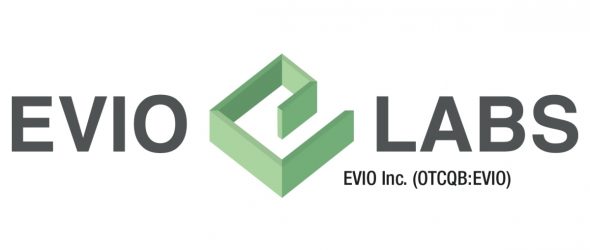 https://cannabisexaminers.com/wp-content/uploads/2020/09/EVIO_Logo_with_Ticker.jpg
HENDERSON, Nev.–(BUSINESS WIRE)–EVIO Inc. (the "Company" or "EVIO") (OTC:EVIO), one of North America's most seasoned cannabis testing companies, has retained experienced cannabis operator Chris Boudreau as an strategic consultant. Mr. Boudreau's experience and deep involvement in the cannabis industry brings meaningful opportunities that EVIO can leverage for repositioning the company to boost marketing, increase sales and improve margins. Mr. Boudreau also brings to the company a wealth of connections and resources needed to develop and implement a new strategic plan that will enable EVIO to return to growth in 2021 and beyond..
Since entering the cannabis space, Mr. Boudreau has successfully developed multiple ventures from concept to exit. Most notably, he created and sold a large retail cannabis delivery company (1-800-CANNABIS), developed licensed stores in California and Washington, created the first statewide B2B wholesale distribution company (Calyx), and founded Driven Deliveries which he took public in 2019. Prior to building businesses in the cannabis industry, Chris had a successful career in banking, where he worked with regulators, wrote loan policy, and helped manage the lending team.
Mr. Boudreau has also been very active in supporting the cannabis industry through volunteerism on most of the key trade associations, and has been a regular speaker at major cannabis events, which include panels at NCIA, CCIA, and the Las Vegas MJ Biz Conference (along with being moderator, emcee, and speaker at a number of other cannabis related events). Currently, he serves as Chair of the Board for The Cannabis Chamber of Commerce, and has actively served on the Board of the California Cannabis Delivery Alliance, as Chair of the Distribution Committee for California Cannabis Industry Association, on the Policy Committee for the California Distribution Association, and as an active member of CCIA, NCIA, and the NACB.
National Initiatives
Since launching nationally targeted CBD and Hemp product marketing initiatives on the heels of the 2018 Farm Bill approval, the launch of our website www.hemptesting.com, and the explosion of the availability of CBD products, the Company has driven new revenue growth by testing hemp flower and a myriad of hemp and CBD manufactured products from around the US. The Company has created the Hemp and CBD Safety Panel test, focused on providing manufacturers and distributors a comprehensive suite of tests that gives clients the utmost confidence in the purity and potency of their products. The company anticipates both hemp and CBD trends to continue, further expanding EVIO's market position.
About EVIO Inc.
EVIO Labs is a provider of cannabis, hemp, and CBD testing. EVIO maintains licensed and accredited cannabis, CBD, and hemp full-service testing laboratory operations, and provides clients with quality analytical, R&D, and consulting services to produce the best, compliant products. EVIO provides quality assurance to consumers that the potency listed on the label matches what is in the package, and that the product is free of harmful contaminants.
For more information, visit www.eviolabs.com.
Safe Harbor Statement
Any statements in this press release that are not statements of historical fact may be considered forward-looking statements pertaining to anticipated or projected plans, performance, and developments, as well as other statements relating to future operations and results. Words such as "may," "will," "expect," "believe," "anticipate," "estimate," "intends," "goal," "objective," "seek," "attempt," or variations of these or similar words, identify forward-looking statements. These forward-looking statements by their nature are estimates of future results only, and involve substantial risks and uncertainties, including but not limited to risks associated with the uncertainty of future financial results, additional financing requirements, development of new products, the Company's ability to complete product testing and launch product commercially, the acceptance of product in the marketplace, the uncertainty of the laws and regulations relating to cannabis, the impact of competitive products or pricing, technological changes, the effect of economic conditions and other uncertainties detailed from time to time in Company reports filed with the Securities and Exchange Commission, available at www.sec.gov or www.eviolabs.com.