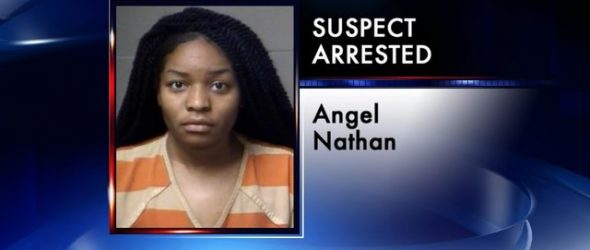 https://cannabisexaminers.com/wp-content/uploads/2019/11/cobb employee arrested_1573513130026.jpg_16788852_ver1.0_640_360.jpg
COBB COUNTY, Ga. – Channel 2 Action News has learned a Cobb County Schools teacher was arrested on multiple felony charges, including trafficking heroin.
The Paulding County Sheriff's Office told Channel 2's Justin Wilfon that 32-year-old Angel Renee Nathan turned herself in on Thursday.
The Paulding County Drug Task Force arrested Nathan and her boyfriend, Christopher Dawson. The task force says they found heroin and four pounds of marijuana inside the couple's home in Douglasville.
The news left parents stunned.
"Very detrimental in many ways, for kids and for the community at large.  It's heartbreaking too," said grandparent Janet Milton.
---
TRENDING STORIES
---
In a statement about Nathan's arrest, the Cobb County School District told Wilfon she no longer works for the school system. 
"The staff member has not reported to work since and is no longer employed by Cobb Schools. As a reminder, students, staff members, and parents are able to submit concerns to the SafeSchools Alert tip line." 
The district would not confirm to Wilfon which job Nathan held. But the district website shows a Angel Nathan taught 6th grade English and Language at Garrett Middle School.