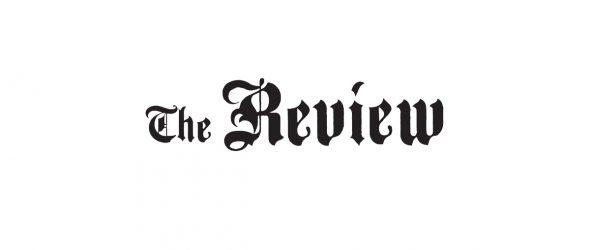 https://cannabisexaminers.com/wp-content/uploads/2020/02/fblike.jpg
NEW CUMBERLAND, W.Va. –The Hancock County board of health discussed medical marijuana facilities in the county. Jackie Huff, health department administrator, said she is aware the county has been identified as a possible location.
In July legislation allowing medical marijuana in the state passed. That bill states both the county commission and health board need to approve the establishment of facilities. At the Jan. 23 commission meeting, the commissioners decided to table the matter.
The health board is unsure if or who has to decide first. Huff also said she is not sure about the requirements the bill outlines for the health department.
The board decided they will continue watching the legislature, because they know additional medical marijuana legislation is on this year's docket. They plan to revisit the topic after this year's session closes to prevent having to redo any decisions.
Dr. Christopher Rhody, the public health officer, added he does not have a medical reason to allow or to forbid it in the county.
The board agreed to take action at a later date when additional information is available.
In other action, the board:
— Declined opening a purchase order card. At the December meeting the board discussed opening a purchase order card account for the health department. After receiving additional information the board determined the card does not offer sufficient perks at this time.
— Voted to extend the department's public health officer contract with Dr. Rhody. The board also voted to increase his monthly compensation to $850.
— Huff updated the board on the certified food protection managers requirement. She said letters have been sent out telling restaurants one person needs to obtain the certification, but they are having issues with restaurants where English is the owner's second language. They have asked if the course is offered in additional languages, but have not received any answers.
— Declared smoking is not allowed in the Speakeasy bar at Mountaineer Casino. A sanitarian conducted an inspection of the bar and discovered people smoking in it. There are no gaming machines in the Speakeasy so the board determined it violates the law, and the department will notify the bar is in violation.
–Approved shutting down two mobile home parks for not paying application fees and violating state code.
— Huff, in her administrative report informed the board the strategic planning and community health needs assessments are due, and she invites the board and community to participate in those conversations. The department's clinical and environmental reports are on track. Huff also let the board know that students in Wheeling are being observed for Coronavirus due to their connection to China. She reported they do not have symptoms, and there are no active cases in the state. She also wants to remind residents to get their flu shots.
–Huff announced the health department has new floors, and the walls were painted. They are waiting for the invoice.
The next meeting will be 4 p.m. on April 7.
jriedel@reviewonline.com