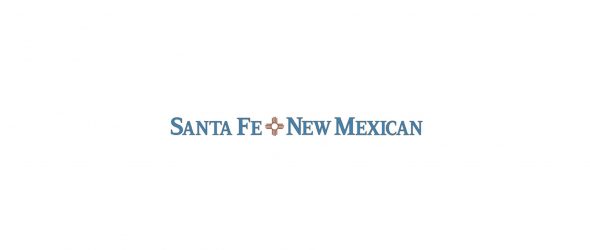 https://cannabisexaminers.com/wp-content/uploads/2020/07/91a8148a-466e-11e9-afc5-2fd66c148ffe.jpg
Gov. Michelle Lujan Grisham sought her supporters' thoughts Tuesday on whether New Mexico should legalize recreational cannabis.
In an email sent from her campaign address, info@newmexicansformmichelle.com, the governor said she was gathering opinions on the issue in advance of an upcoming meeting with her team to "chat through some big ideas." 
The email made it clear Lujan Grisham thinks legalization is a good idea.
But it wasn't clear from the missive what "big ideas" she is pondering or how the results of the survey will be used. 
"Legalizing cannabis would be a net benefit to New Mexico and transform the lives of so many people in this state," she wrote. "… We can create a huge economic opportunity for New Mexico communities — but I want to make sure we get this right, which is why I'm turning to you for advice." 
Those who received the email could click "yes" or "no" in response to the question, "Should New Mexico legalize cannabis?"
Both answers led to a poll that asked the following questions: 
Do you think it's important to protect and expand access to medical cannabis? 
How important is it to you that New Mexico protect public safety as it pursues legalized cannabis? 
How important is it to you that we do everything we can to boost the economies of local communities in New Mexico? 
How important is it to you that we keep fighting for forward-thinking policies that will help New Mexico families? 
The governor also asked for money.
The email wanted to know if survey participants would help her reach a goal of 50 new donors by 11:59 p.m. Tuesday by selecting "Yes, I'll give $5" or "Yes, and I can give more."
Governor's Office spokeswoman Nora Meyers Sackett said she couldn't provide any details on how many people received the email or whether the results would prompt any specific actions from Lujan Grisham.
"The email you reference is a political email from the campaign side, which is not affiliated with my office," Sackett said in an email. "It's church and state, I don't have anything to do with what they do." 
Sackett referred questions to Lujan Grisham's campaign manager, Brad Elkins, who didn't respond to a request for comments.
Others surveys have shown New Mexico residents widely favor legalizing cannabis.
The Albuquerque Journal commissioned a poll from Research and Polling Inc. earlier this year in which 61 percent of adults surveyed said they supported legalization while 33 percent opposed the idea. 
Ultra Health, the state's largest medical cannabis producer, has commissioned polls with similar results.
A poll in 2016 showed 61 percent of those surveyed supported legalization, a spokeswoman for the company said Tuesday, while a 2018 poll showed the approval rating had increased to 63 percent.
Ultra Health CEO and President Duke Rodriguez said in an interview Tuesday he believes the results of the governor's inquiry "will be consistent with every survey we've done for the last five years." 
"It sounds like another opportunity to raise some campaign funds," Rodriguez said, "but the building blocks for going forward we've discussed for the last decade or more. … It's no longer a matter of if, it's a matter of when." 
For some, it's also a matter of how. 
Larry Love — an advocate and longtime patient of the state Department of Health's Medical Cannabis Program and host of Medical Marijuana Radio for more than a decade — said any good model of legalization for adult recreation has to be protective of the medical program, which has grown to include nearly 95,000 patients since its creation in 2007. 
Love, 70, said he's been working toward marijuana legalization for the past 50 years. The idea didn't gain traction until sick people began pushing for legal recognition that marijuana has legitimate medical uses and is less harmful than many other substances adults use recreationally, he said. 
"The recreational industry owes the medical industry a debt of gratitude, and we need to protect it because of that," Love said. 
Rodriguez said one of the ways to protect the medical program is to control the way cannabis is taxed to ensure patients can purchase products for less than they are sold in dispensaries. 
Love said for him, a key component of a just legalization plan would be to decriminalize growing the plant. 
"Creating jobs is huge for the economy," Love said. "But if grow rights are not in there, it's not real. It's a simple vegetable. If they legalize it without us being able to grow it [without penalties], it's not really a legalization bill." 
Lujan Grisham acknowledges in her campaign email Tuesday that a legalization bill died in a legislative committee in 2019 after state lawmakers "couldn't come to agreement." 
Resistance to legalization still exists in the state. 
Sen. Stuart Ingle, R-Portales, who voted against the legalization bill last year, citing the wishes of his supporters in east-central New Mexico, said Tuesday he and his constituents are still opposed. 
"Depending on the polling, you can always get the answer you want," Ingle said. "But the majority of my constituents are still against the legalization of marijuana."