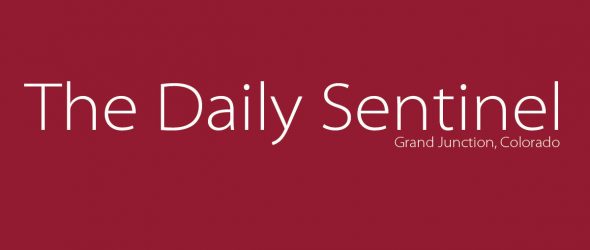 https://cannabisexaminers.com/wp-content/uploads/2020/06/1924baf8-c1a4-11e8-b3b3-0fa7a748fdae.jpg
The Grand Junction City Council has begun discussing whether to ask voters to allow marijuana sales within city limits.
At a work session on Monday, the council said it would seek more information on what allowing sales in Grand Junction would mean. It is seeking more information regarding potential tax revenue, as well as statistics around youth use and crime. The council plans to hold a meeting within the next few months that would include public comment to get the community's perspective.
"I'd really like to hear from citizens where people are now," Council Member Chuck McDaniel said. "I didn't hear a lot in my time here or when I ran over a year ago. I get the sense that things have changed, people have become more accepting of retail or medical, but I don't know that to be true."
The council will not be rushing to put the question on the November ballot, but is considering it for the April 2021 election. Council Member Anna Stout said she supported giving Grand Junction citizens the opportunity to vote on the issue. Mayor Duke Wortmann said his thinking had changed from when he ran for council.
"Some of my fears have been calmed over the years, even as I sit here from three years ago, about marijuana and some of the issues with it," Wortmann said. "One of my points is that if we control it from this place it's better than it's controlled from another place."
The council heard a presentation from Rachelle Redmond with the Western Slope Region of the Colorado Marijuana Enforcement Division. Redmond gave some history of marijuana laws in Colorado and Grand Junction as well as an overview of what the division does.
Redmond explained some of the effort the division undertakes to ensure marijuana stores are not selling to minors and how it tracks marijuana plants that are grown commercially.
"The fines can be pretty severe," Redmond said. "When we talk about the public safety aspect the fines can be up to $100,000, revocation of the license. The violations, failure to maintain business records — any of the regulated business owners can tell you we're regularly doing what we call targeted inspections."
City Manager Greg Caton said due to the complex nature of the issue, and the likely high level of interest in the community, that the council could hold special meetings to hear from residents and to discuss the issue. He said an initial meeting this summer could be followed by another meeting in the fall or winter when the city has a better idea of the ballot language.
Wortmann said he felt the council would need more information before it could make a decision about sending a question to the voters.
"I think (we need) another conversation moving forward," Wortmann said. "How is it going to impact us? Just give us some more meat, some vegetables to look at and hopefully we'll get there."