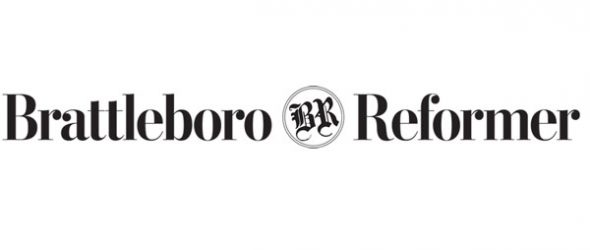 https://cannabisexaminers.com/wp-content/uploads/2020/09/brattleboro-reformer.jpg
By Greg Sukiennik, Brattleboro Reformer
Is 2020 the year the Vermont General Assembly puts together a cannabis tax and regulate bill both the State House of Representatives and State Senate can agree upon and send to Gov. Phil Scott?
The two sides, once far apart on their visions of how a taxed and regulated marijuana and cannabis products market would operate, are a good deal closer to reaching a compromise that would go to the members of both the state House of Representatives and the State Senate for a vote.
A conference committee has been meeting this session to work out the differences between versions of S.54, a state Senate-originated bill setting a framework for taxation and regulation of cannabis. Both the Senate and House passed versions of the bill in February. But its work was put off until now, as the Legislature prioritized responding to the COVID-19 pandemic.
Southern Vermont lawmakers are closely involved in the initiative, with state state Rep. John Gannon, D-Wilmington and state Sens. Dick Sears, D-Bennington, and Jeanette White, D-Windham, all sitting in on the conference committee. Gannon is vice chair of the House Government Operations committee; Sears and White are respectively chairs of the Senate Judiciary and Government Operations committees.
Since 2018, marijuana has been decriminalized for personal possession and use in Vermont, with limits of up to one ounce or two mature plants. But there remains no way to legally purchase or sell marijuana for recreational use in the state, which also has a separate medical marijuana program.
One of the key stumbling blocks has been the insistence of Scott and some lawmakers upon a roadside saliva test as part of road safety enforcement. The House version of S.54 provided for a saliva test — but upon condition of police obtaining a warrant. That's unlikely to satisfy Scott, who wants some form of testing in place in the interest of highway safety, or civil liberties advocates, who say the test ir problematic because it only detects the presence of cannabis, not impairment — and cannabis can linger in the system for weeks.
On Sept. 4, the state Senate conferees offered a compromise on saliva testing: They dropped their opposition to it in return for the House removing a provision that would make seat belt use a primary reason for a motor vehicle stop. It was one of several significant stumbling blocks cleared away in that session. But other hurdles remain — particularly on how the state will disburse revenue from cannabis sales.
Article Continues After Advertisement
A proposal sent Friday by Sears on behalf of the Senate members to the House members, offered new ground on some remaining issues, but did not budge on what taxes and fees should be collected on sales.
The House version of the bill would charge local license fees, allowing communities to defray costs associated with hosting a cannabis business. The Senate version proposes a 14 percent tax on cannabis products, with 2 percent of that revenue going back to cities and towns that host marijuana-related businesses, using a formula accounting for the number of such businesses in a community. The remainder would go to the general fund, with 30 percent dedicated to substance use prevention programs.
Article Continues After These Ads
"We feel that requiring a State-assessed local license fee of each licensee, in addition to the fees they must already pay for the application and a State license, will mean those fee costs will be passed on by each licensee, and cumulatively raise the price of cannabis and cannabis products," Sears wrote in the memo. "An important goal of S.54 is to compete with and, eventually, substantially diminish the illegal cannabis market."
An exchange between the two chambers at the conference committee's Sept. 4 meeting suggests why those positions remain short of compromise.
White questioned why there remains "resistance to allowing towns to prosper as the state prospers. If revenues go up they would share in that increased revenue. With a fee structure they do not increase. Why do we not municipalities to share in any increased revenue?"
But Rep. Janet Ancel, D-Calais, chair of the House Ways & Means Committee, said her members continue to voice concerns about how they'll pay for the increased costs likely to come with marijuana business.
Article Continues After Advertisement
"Every time we hear from municipalities they're concerned they are going to incur costs," Ancel said. "That's what license fees do, they're targeted to that activity."
The proposal from the Senate conferees, emailed by Sears on Friday, offers a 1,000 square foot exception on the state's "current use" program, which applies to how property taxes are assessed on properties in farming and forestry.
Another disagreement is whether cannabis-related businesses will be allowed to advertise. While the House version of the bill would bans it outright, and the Senate had agreed to go along with that as part of its compromise position, the state Attorney General's office has since indicated that a ban won't sustain a legal challenge.
"Since that time, the Attorney General's Office reached out to us to express its concerns with a total ban on advertising and the difficulty
in defending such a ban if challenged," Sears wrote. "No other state with a regulated market has banned all advertising. We feel the goals of consumer and public safety can be accomplished through the adoption of the language that passed out of House Government Operations, imposing tough restrictions on cannabis advertising while allowing some protected commercial speech, thus potentially avoiding costly and time-consuming litigation."
Greg Sukiennik covers Vermont government and politics for New England Newspapers. Reach him at gsukiennik@reformer.com
If you'd like to leave a comment (or a tip or a question) about this story with the editors, please
email us. We also welcome letters to the editor for publication; you can do that by
filling out our letters form and submitting it to the newsroom.