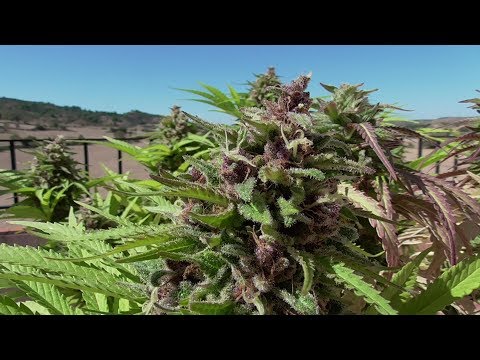 https://cannabisexaminers.com/wp-content/uploads/2018/11/1545/growing-cannabis-outdoors-and-off-the-grid-14.jpg
18+ GROWING CANNABIS OUTDOORS AND OFF THE GRID #14
Top Shelf Grower brings you fire Purple Bruce Banner #3 and Purple Queen. It's day 98 the end of week 14. What a journey. These are the last outdoor cannabis plants standing. A heavy harvest of frosty purple buds is coming soon.
Along with updating you on the progress of the outdoor cannabis grow, I felt the need to outline my plans for the show and expand on why my weekly articles will only be on Patreon.
Support the show and get access to exclusive content on Top Shelf Grower Patreon: https://www.patreon.com/topshelfgrower
The next 2 Episodes will be the last of the Growing Cannabis Outdoors And Off The Grid series. Join me for the Premieres of Episode 15 November 17th and the Grand Finale Episode 16 on November 24th.
Thanks for watching. Please Like & Subscribe for more.