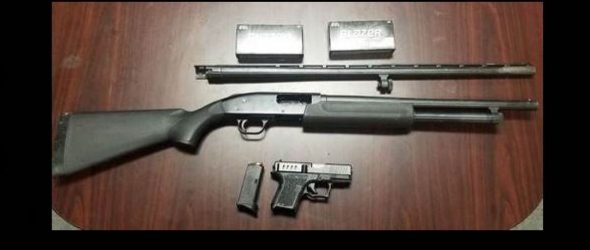 https://cannabisexaminers.com/wp-content/uploads/2020/03/Shotgun.jpg
Posted: / Updated:
BAKERSFIELD, Calif. (KGET) — Two guns and nearly 20 pounds of marijuana were found during a traffic in north Bakersfield, police said.
An officer stopped a vehicle for a speeding violation in the 3600 block of Chester Avenue and found the driver, Jesse Cortez, had a suspended license, police said. During a search of the vehicle, officers found a loaded handgun under the driver's seat, a shotgun in the trunk and 19 pounds of processed and packaged marijuana.
Cortez, 39, was arrested on firearm and drug charges and driving with a suspended license.