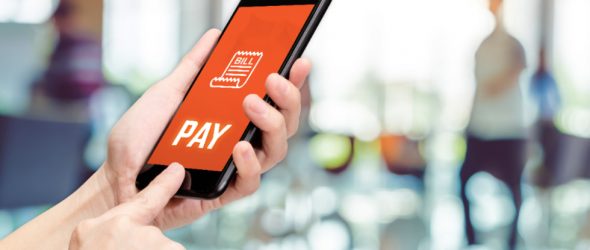 https://cannabisexaminers.com/wp-content/uploads/2020/04/1588260906_2020-04-30-11-35-06_e0f4af56c74f9d7adeb53dfb475ea36e.jpg
The two tech companies will help cannabis businesses maintain compliance while growing amid surging consumer demand during the coronavirus pandemic
Inc (), which has a suite of technology services and platforms that enable cannabis business owners manage risk, said Thursday that it has struck a new partnership with Hypur Inc, a banking and compliance technology company for cash-intensive industries.
The Denver-based technology group said the partnership would power "operational logistics and financial capabilities" for both the firm's large customer networks.
Helix said the "two market-leading technology companies" will help cannabis businesses "maintain compliance" while growing amid surging consumer demands and evolving retail expectations for services, including curbside pickup and delivery during the coronavirus (COVID-19) pandemic.
READ: Helix Technologies blazes past 100-user mark for its Cannalytics business intel platform
"We continue to build upon our network of partners to provide the cannabis industry with high-caliber technology tools and resources to help businesses thrive," said Tyler Beuerlein, the chief revenue officer at Hypur.
"Our team is impressed by the standard of Helix BioTrack's products and services, and we're confident our partnership will help boost companies in this fast-growing market," he added.
As part of the partnership, Hypur will support Helix BioTrack's cannabis retailer network with modern, digital payment products. Cannabis businesses who choose to partner with Hypur and leverage its technology can utilize the company's digital Hypur Pay product to create a safer, more convenient payment ecosystem for the cannabis industry, said the company.
Helix said Hypur's "reliable and compliant technology reduces cash handling," eliminating the extra step of stopping at an ATM, and physical contact at checkout. With its new "safe checkout" product feature, Hypur provides contactless payments for in-store, delivery, and curbside pickup purchases, alongside an added tipping feature for delivery drivers and budtenders.
said the availability of digital payment solutions for cannabis deliveries and purchases is "crucial" as the cannabis industry has been deemed "essential in many cities and states" in North America. As a result, many have been experiencing a surge in consumer sales during the current pandemic.
"Our team is dedicated to creating a seamless experience for cannabis businesses — especially now as many merchants are navigating changes resulting from the pandemic," says Moe Afaneh, COO at Helix BioTrack.
"We are excited to be partnering with Hypur, a company that shares our vision to provide critical infrastructure, in this case payments, to the extensive base of customers we serve."
Hypur serves more than 600 customers nationwide and has more than 25 partnerships with financial institutions.
Helix products reach over 2,000 customer locations in 37 states and 6 countries and it has processed over $18 billion in cannabis sales.
Its software subsidiary, BioTrackTHC provides government cannabis tracking technology to 10 US states and territories.
Contact the author Uttara Choudhury at [email protected]
Follow her on Twitter: @UttaraProactive