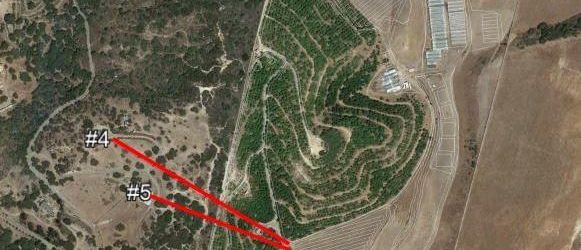 https://cannabisexaminers.com/wp-content/uploads/2020/05/5ecf0556d5ce0.image.jpg
The project also would include construction of two processing buildings — one 12,000 square feet and the other 40,000 square feet — and a 2,400-square-foot triplex for onsite employee housing.
Third District Commissioner Larry Ferini, whose district encompasses the site, was concerned about the project's impact on neighbors.
"I think there's a lot of people who have their whole lives at risk here," Ferini said.
He noted he liked the idea the product would be processed onsite, cutting down the amount of truck traffic along the road, but found it wouldn't fit with the neighborhood.
"Unfortunately, the large footprint needed to accomplish processing on the site is just incompatible," Ferini said.
Third District Commissioner John Parke questioned the need for such large processing buildings he said were 10 to 15 times the size of those approved for other cannabis cultivation sites, some of them with larger acreage.
"This is a major industrial project, and what's it doing there?" Parke asked, adding, "There's no way in the world I can make that [compatibility] finding."
Fifth District Supervisor Dan Blough agreed: "This is not agricultural use next to an EDRN; this is industrial."
Several commissioners expressed concern about the applicant's lack of interaction with the Santa Ynez River Water Conservation District and what they saw as a lack of transparency on the part of Avo Vista Farms LLC, the parent company of Herbal Angels.
"To me, there's a lot of mystery around this project, really," Parke said.