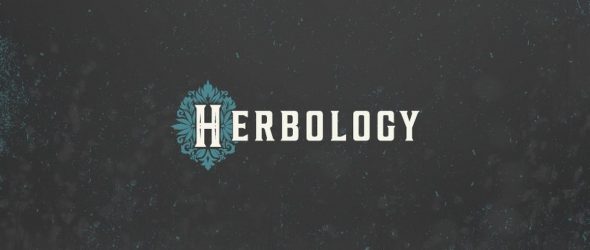 https://cannabisexaminers.com/wp-content/uploads/2020/05/herbology_logo.jpg
"We are thrilled to expand our services in Kalamazoo to recreation customers," COO Matt Darin said in a statement.
by Will Kriss
KALAMAZOO, MI (WKZO AM/FM) — Last week, a Kalamazoo Township-area dispensary became the latest to begin selling recreational marijuana products.
Herbology first opened its Kalamazoo location back in January, and was the fourth location opened in Michigan, but did not begin selling recreational products until May 14. Kalamazoo Township had opted in to recreational sales in late January, as well.
"We are thrilled to expand our services in Kalamazoo to recreation customers, sharing ourunparalleled expertise to further provide access to safe and effective marijuana products withinour inclusive environment," COO Matt Darin said in a statement. "The Herbology experience enhances the communities we serve."
Business officials say that Herbology actively encourages its customers to "stay longer and come back often." The space includes one waiting room, one consultation room and 11 point of sale stations.
"During this time of uncertainty, many are turning to marijuana to combat the heightened symptoms of stress and anxiety that COVID-19 brings," officials said. "Marijuana is a welcome alternative to pharmaceuticals, with provisioning centers deemed an essential business."
Precautionary and convenience measures, including pre-order, curbside pickup, and the introduction of a contact-free mobile payment solution "CanPay," have been put into place to ensure the safety ofall who visit the Kalamazoo Herbology during the pandemic.
The staff consists of trained and certified workers that are able to explain the science behind each of the products, which include flower, vapes, extracts/oils, topicals and concentrates.
"At Herbology we are committed to educating all on the benefits of marijuana, providinghigh-quality and innovative products and creating a customer experience that is inclusive andwelcoming to people from all walks of life," Vice President and Head of Retail Talley Wettlaufer said.
Current hours of operation are Monday through Saturday, 10:00 a.m. – 8:00 p.m., and Sunday, 11:00 a.m. – 6:00 p.m.
More information about the dispensary can be found online at https://www.myherbology.com/michigan/kalamazoo/.
This news comes as City of Kalamazoo officials have voted to approve recreational sales of marijuana within city limits.