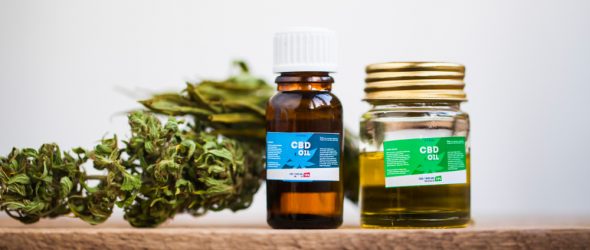 https://cannabisexaminers.com/wp-content/uploads/2020/06/1593522244_cannabis-oil-cbd.jpg
Heritage ended 2Q with cash and equivalents of C$5.3 million and working capital of $13 million
Heritage Cannabis Holdings Corp () () announced Tuesday that its subsidiary Voyage Cannabis Corp will provide contract manufacturing services for Canadian hemp CBD producer True North Agri Inc.
In a statement, Heritage said that the agreement was borne out of its ability to produce a full spectrum of cannabis oil products through its subsidiary Purefarma Solutions, which uses a direct-to-vape process that eliminates harmful additives, flavours or carrier oils.
Voyage Cannabis will provide True North contract manufacturing services, including biomass sourcing as well as all types of cannabis oil production and vape cartridge products, for its Red Barn brand of hemp-derived CBD.
"Along with the launch of our own branded products in July, we are pleased to continue advancing our strategy by expanding our contract manufacturing partner relationships which are expected to contribute to improved revenues in the future," Clint Sharples, CEO of Heritage said in a statement.
"As the market continues to evolve, we believe Heritage brings value to our partners through our proprietary cannabis extraction and formulation expertise and industry leading approach to bringing products to market."
2Q results
Separately, the Toronto-based company also reported its second-quarter 2020 results that showed the cannabis company generate C$884,830 in revenue for the three-month period to end April 30 compared to nil in the same quarter a year prior.
Heritage said its revenue took a hit due to the impact of the coronavirus (COVID-19) pandemic, which delayed the signing of new agreements.
"We continued the advancement of our business strategy during the second quarter with Health Canada granting a sales license for Voyage and industrial hemp licenses for both CannaCure and Voyage, however revenue in the quarter was significantly impacted by decreased orders for existing contract manufacturing services, and as a result of the economic impacts of COVID-19 delayed the signing of new agreements," CEO Sharples told shareholders.
"During this time, the company took significant steps to ensure the continued strength of our balance sheet which we believe will support the company through to actively launching our own branded products in July," Sharples added. "Management is confident that this launch, as well as additional potential contract manufacturing agreements, will lead to significantly improved revenue numbers in the future."
Heritage ended 2Q with cash and equivalents of C$5.3 million and working capital of $13 million. Its net loss narrowed significantly to $1.9 million or $0.01 per share compared to $5.2 million or $0.02 per share in 2Q 2019.
Contact Angela at [email protected]
Follow her on Twitter @AHarmantas