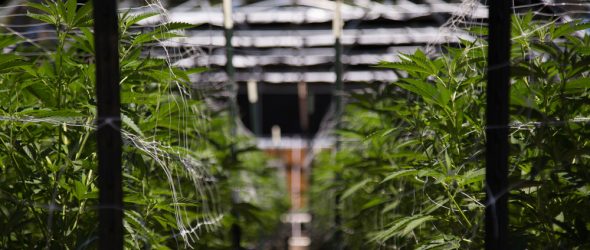 https://cannabisexaminers.com/wp-content/uploads/2019/12/1576075464_Cannabis-Plant-Growing-Lab-Warehouse.jpg
It will further research into cannabis tissue culture and advance understanding of the medical benefits of cannabis
Heritage Cannabis Holdings Corp () (OTCMKTS:HERTF) told investors it is teaming up with Brock University in Ontario to further its research of cannabis tissue culture and advance understanding of the medical benefits of cannabis. 
This new work is due to significant investment through the Federal Government's FedDev Community Economic Development and Diversification fund, Heritage revealed. 
Research will begin immediately on improving the health of medicinal-use cannabis plants through disease diagnostics and testing. 
"Brock is committed to supporting the rapidly expanding cannabis industry in Niagara and across the country through research and innovation that improves competitiveness while deepening our understanding," said Brock's vice-president of research Tim Kenyon.
"The partnership will benefit in the future from Brock's new Validating, Prototyping and Manufacturing Facility, which is expected to open in 2021."
"Initiatives such as this lend to Heritage's competitive advantage in the cannabis market and contribute greatly to our commitment to support our communities in both the Niagara region and across Canada. Research institutions play a large role in cannabis, both in Canada and abroad,"  added Donald Ziraldo, the chairman of Heritage.
Heritage describes itself as a vertically integrated cannabis provider.
It currently has two Health Canada approved licensed producers, through its subsidiaries Voyage Cannabis Corp. and CannaCure Corp. both regulated under the Cannabis Act Regulations.
Contact the author at [email protected]