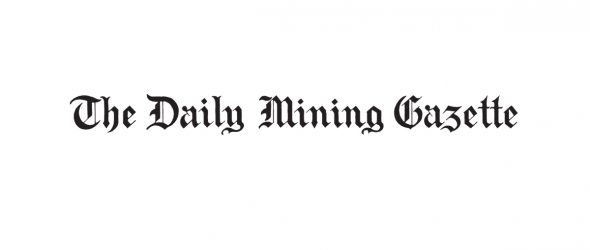 https://cannabisexaminers.com/wp-content/uploads/2020/03/1584338731_fblike.jpg
HOUGHTON — The Houghton City Council voted Wednesday to allow the sale of recreational marijuana in the city. 
The council voted 6-1 to opt-in, with Councilor John Sullivan casting the dissenting vote.
Michigan voters approved legalizing recreational marijuana in November 2018. However, the majority of Michigan municipalities opted out of allowing sales immediately — including Houghton, which voted to do so in February 2019. City officials said at the time the delay would allow the city to wait until the state had established a solid regulatory process for retailers.
The Upper Peninsula's first recreational business opened in Negaunee Township in December. 
Other businesses related to recreational marijuana, such as transporters, processors or microprocessors, are still barred. 
The ordinance will take effect 10 days after it passed.
More ordinances related to recreational marijuana also passed Wednesday. One amended the wording of the medical marijuana ordinance, along with allowing a recreational retailer to be in the same building as a medical marijuana dispensary. 
Also Wednesday, the council also voted to ask the Planning Commission to consider revising the city's zoning ordinance to allow up to three medical and recreational retailers in the city. When the council expanded the zoning ordinance to cover recreational marijuana in April, the number was capped at one. The city's attorney had advised the city to adopt the change, as had residents at public hearings. 
Councilor Buck Foltz said he thought a three-business limit would be more than enough to meet demand from prospective business owners. The current level of one could invite lawsuits from unsuccessful applicants, he said. 
"I'm afraid that somewhere down the road, it's going to cost the city money that I don't think we want to spend," he said. 
Mayor Pro Tem Robert Megowen said the change would prevent a monopoly of the market. 
"It'd be like giving me the only liquor license in downtown Houghton," he said. 
Like medical marijuana facilities, recreational would be restricted to an area of Razorback Drive. City Manager Eric Waara said there would be enough room for businesses to buy a lot and build a new structure. 
The council also set the application fee for a recreational retail license at $4,500, plus $200 for background checks, for a maximum of $5,000. 
Penny Milkey, co-owner of medical marijuana dispensary Northern Specialty Health in Houghton, said they also plan to apply for a recreational license. 
"We're excited that the city of Houghton opted-in and look forward to serving the citizens of this wonderful community and beyond," she said.
Today's breaking news and more in your inbox