https://cannabisexaminers.com/wp-content/uploads/2020/07/1594128914_medium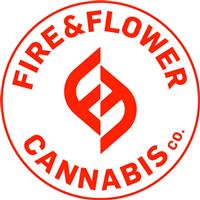 Canada may need much more than the 1,000-odd licensed cannabis stores if policymakers are serious about stamping out black market pot.
That, according to Fire & Flower Holdings Corp. (TSX:FAF) who announced a pilot project with Alimentation Couche-Tard to co-locate some cannabis stores next to convenience retailers.
Fire & Flower are set to open two pot shops that will be carved out of existing Circle K convenience stores in Calgary and Grand Prairie, AB but will be fully enclosed and secured to abide by regulatory requirements. Company CEO Tony Fencott said that the companies have already identified a "significant number" of Alimentation Couche-Tard convenience stores to expand the pilot project across the country but didn't provide detailed figures.
He identified also Saskatchewan and Ontario as possible markets to co-locate a similar store model.
Full story here.
New to investing in Cannabis? Check out Stockhouse tips on How to Invest in Cannabis Stocks and some of our Top Cannabis Stocks.
For more of the latest info on Cannabis, check out the Cannabis Trending News hub on Stockhouse.