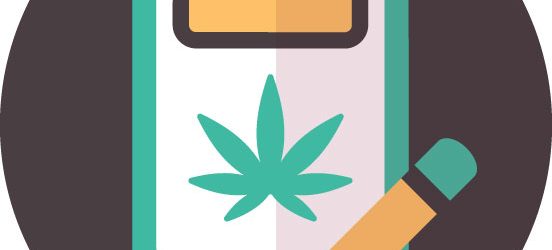 https://cannabisexaminers.com/wp-content/uploads/2020/01/Marijuana-Clipboard.jpg
IRON MOUNTAIN — The city may soon issue provisional licenses for recreational marijuana sales, although there's no known date when either of the two shops might open.
The state requires a competitive process for awarding local licenses for adult use marijuana facilities and an ordinance the city adopted in October limits the number of retail outlets to two. The city's deadline for applications was Dec. 23.
City Manager Jordan Stanchina said Monday that four applications for adult use facilities are being scored, with results to be shared by the end of the month.
Based on applications already scored for medical marijuana facilities, one of the retail licenses in Iron Mountain likely will go to Macomb, Michigan-based RIZE for a growing, processing and dispensary complex at 1580 N. Stephenson Ave., about a quarter-mile south of Industrial Drive and North Lake Antoine Road. The other would go to Attitude Wellness of Evart, Michigan, whose products would be sold at 117 and 119 S. Stephenson Ave., just south of East Fleshiem Street.
The city's licensing decisions so far have focused on the economic commitments from the two downstate businesses. RIZE has promised a $5 million investment and 60 to 90 jobs. Attitude Wellness is committed to $2.18 million and 20 jobs.
Although just two retailers will be permitted, the city is prepared to issue licenses for as many as five growing and processing centers. Local investors have proposed facilities on the 100 block of East Smith Street and at the site of the former Mountain Motors near the 1500 block of North Stephenson Avenue. Attitude Wellness, meanwhile, plans to have its growing and processing operation on the west side of Hydraulic Falls Road between Stephenson Avenue and Breitung Cutoff Road.
As expected, the city council amended its recreational marijuana ordinance Monday to expand the maximum number of growing and processing facilities from two to five. It remains to be seen, however, if businesses without retail outlets will follow through.
The amendment was passed by a voice vote without opposition. "I just want to support our local constituents," council member Pam Maule said.
City resident Virginia Feleppa spoke against the expansion, saying the council should be "very cautious" in light of the potential societal costs of legalized marijuana.
Mayor Dale Alessandrini said concerns about substance abuse always are valid, but he noted marijuana now is legal in Michigan and "they're all grown adults."
Under Iron Mountain's amended ordinance, growing and processing for recreational marijuana may range from as few as 100 plants to as many as 6,000. The cost for accompanying state licenses for growing alone could range from $4,000 to $120,000, depending on the number of plants. The city could also charge an additional fee of up to $5,000 per license.
The city's medical marijuana ordinance could allow five individual growers to have up to 4,500 plants each. For both medical and adult use, growers who lack permits for retail sales are limited to state-regulated wholesale distribution to licensed dispensaries.
Michigan's Marijuana Regulatory Agency has been taking applications for recreational marijuana licenses since Nov. 1. Those who already have a medical license are fast-tracked. Under the state's rules, medical and adult-use marijuana products have to be physically separated, but they can be sold in the same building.