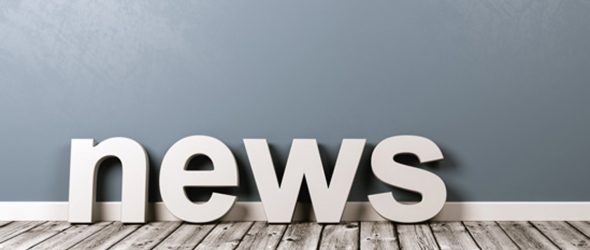 https://cannabisexaminers.com/wp-content/uploads/2020/09/breaking-news-2.jpg
September 03, 2020
2 min read
We were unable to process your request. Please try again later. If you continue to have this issue please contact customerservice@slackinc.com.
Healio and Cardiology Today compiled a list of the top-read cardiology news of August.
Readers were most interested in the impact of naps on CVD, plant-based meats, cholesterol guidance for younger patients and more.
Naps longer than 1 hour may confer risk for CVD, mortality
Adults who napped longer than 1 hour per day had elevated risk for CVD and mortality compared with those who did not nap at all, according to a meta-analysis presented at the European Society of Cardiology Congress. Read more
AHA: Evidence suggests no CV benefit, possible harm from cannabis use
There is no documented benefit of cannabis use for CVD prevention or treatment, according to a scientific statement from the American Heart Association. Read more
Plant-based meat products reduce trimethylamine-N-oxide, other CVD risk factors
Replacing animal meat with plant-based alternatives improved several CVD risk factors, including trimethylamine-N-oxide, in generally healthy participants compared with a diet with animal meat, researchers found in the SWAP-MEAT trial. Read more
Menopause presents critical time for CVD risk reduction
Menopause can be a good time to start addressing CVD risk reduction even though it should be discussed way before then, according to a presentation at the virtual Heart in Diabetes Conference. Read more
Sleep apnea common in AF, often undiagnosed
Despite its prevalence in patients with atrial fibrillation, sleep apnea is often undiagnosed in this patient population, researchers found. Read more
Cholesterol guideline suitability questioned in younger patients with, at risk for MI
The 2018 American College of Cardiology/American Heart Association Guideline on the Management of Blood Cholesterol does not flag most younger patients with premature MI as candidates for statin therapy before their event, researchers found. Read more
Combination therapy reduces risk for abnormalities, treatment failure in Kawasaki disease
Corticosteroids with standard treatment for patients with Kawasaki disease reduced the risk for coronary artery abnormalities and treatment failure, researchers found. Read more
Complications after TAVR may occur in patients with thoracic aortic aneurysm
Among patients who underwent transcatheter aortic valve replacement, those with thoracic aortic aneurysm had elevated risk for aortic dissection and cardiac tamponade after the procedure, researchers reported. Read more
Bleeding risk, protective effects of aspirin for primary CVD prevention must be weighed
The current literature does not support the use of aspirin for primary prevention in patients with diabetes, according to a speaker at the virtual Heart in Diabetes conference. Read more
Dapagliflozin cuts renal, CV events in CKD, regardless of diabetes status
In the DAPA-CKD trial, treatment with the SGLT2 inhibitor dapagliflozin reduced risk for worsening renal function and death due to CVD or renal disease in patients with chronic kidney disease, both with and without type 2 diabetes. Read more