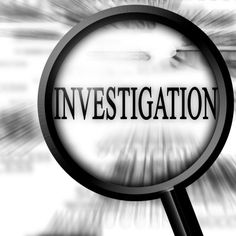 https://cannabisexaminers.com/wp-content/uploads/2020/06/investigation.jpg
By: Patti Weaver
(Cushing, Okla.) — A fatal shooting at a legal marijuana grow inside an old closed bar north of Cushing on Highway 18, located one and one-half miles south of Highway 51, just after 8 a.m. on May 27 remains under investigation, Payne County Sheriff Kevin Woodward told KUSH Monday.
The victim, John Robert Atkinson, 44, who was shot in the head with a 9 mm semi-automatic, worked at the business where his ex-girlfriend, Ragina Louise Armstrong, 51, who said she shot him in the head in self-defense, was an investor, the sheriff said.
"They had lived together off and on over the last couple of years in Cushing. She had recently kicked him out of the residence," the sheriff said.
"Cushing got the call before us. They had a hard time understanding her. She was so hysterical.
"They started an ambulance. Cushing transferred the call to us at 8:21 a.m.," the sheriff said.
"She said she shot her ex-boyfriend in the head. She told us it was self-defense in the initial investigation," the sheriff said.
The victim was found dead at the scene, the sheriff said.
"No one else was at the scene," the sheriff said.
Asked who owned the gun, the sheriff said that remains under investigation.
"She gave up without incident. She has been very cooperative throughout the whole investigation," the sheriff said.
"She was arrested at the scene on homicide and held overnight. No charges were going to be filed at that point. I went ahead and released her the next morning after our meeting with the DA's Office," the sheriff said.
"We do not have the autopsy results yet. So far, the DA's Office is not seeing enough information to do a criminal charge at this point," the sheriff said.
The case, in which the Oklahoma State Bureau of Investigation handled the crime scene, remains under investigation by the Sheriff's Office, Woodward said.
***