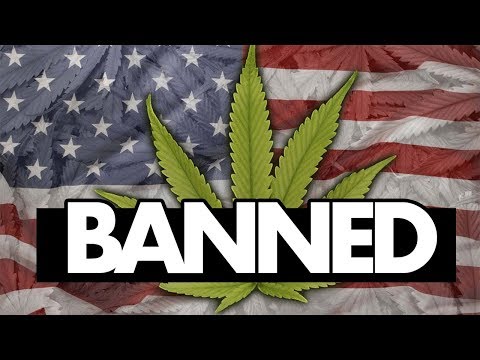 https://cannabisexaminers.com/wp-content/uploads/2018/12/2669/investing-in-weed-stocks-can-get-you-banned-from-us-x1f46ex274c.jpg
📈 My Personal Portfolio & Trading Updates | Brandon's Buys ➤ http://bit.ly/BrandonsBuys
Website ➤ https://www.brandonbeavis.com
Can investing in cannabis/marijuana stocks get you PERMANENTLY BANNED from entering the United States!??? That's the topic of today's video!
Let me start off by saying that I am sharing with you what I found through MY RESEARCH. This video is strictly for informational purposes only and should not be taken as legal advice!
Over the past week I've been researching whether investing in shares of popular marijuana stocks such as Canopy Growth (CGC) and Aurora Cannabis (ACB) is enough to get you permanently banned from entering the US… I was actually surprised to hear that many Canadian investors are facing issues crossing the border because of their ties to the marijuana/pot sector.
Because marijuana is still illegal at the US federal level… while crossing the border you are subject to questioning regarding your "involvement" with this illegal pot industry.
This was an extremely interesting topic to do a video on and I'd love to hear your thoughts on this whole situation…
I hope you enjoy the video! If you're not already subscribed… I post a video every Monday! 🙂