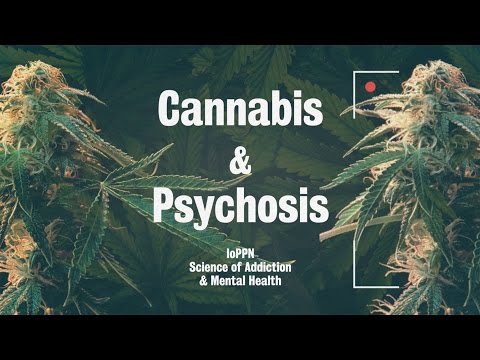 https://cannabisexaminers.com/wp-content/uploads/2019/03/4754/ioppn-science-of-addiction-amp-mental-health-cannabis-amp-psychosis.jpg
A short film with information about cannabis and the risk of psychosis.
Follow the learning experience of a group of Year 10 students from Swanlea school as they work with scientists from the Institute of Psychiatry, Psychology and Neuroscience (IoPPN) to understand the link between the use of cannabis and the development of psychosis. After an introduction to the project, training on filming and interviewing techniques, and a creative session with two contemporary artists, the students bring you essential information from King's key researchers and educators mixing art and science. This film, funded by the King's Widening Participation Team, is mainly targeted at a young audience, capturing a behind-the-scenes feel to the science and education conducted at the IoPPN covering subjects as how cannabis works in the brain, how genetics/environments feed into risks, the role of neuroimaging in understanding brain function and our current knowledge about the link between cannabis and psychosis.
Organisers: Dr Kyle Dyer (Director of Distance Learning Programmes) and Dr Teresa Rodriguez (Public Engagement Facilitator, Basic and Clinical Neuroscience Dept).
IoPPN Speakers: Professor Michael Lynskey, Dr Amir Englund, Dr Vincent Giampietro, Rachel Barrett, Dr Tiago Reis Marques, Dr Paul Stokes, Dr Charlotte Russell, Dr Jon Robbins and Professor Patrick Leman.
Artists: Gareth Morgan and Daniela Raytchev.
Other collaborators: Dr Conrad Iyegbe (Psychosis department) and Jen Wong (Science Gallery London).
Filming and editing: Jose Paya Cano.