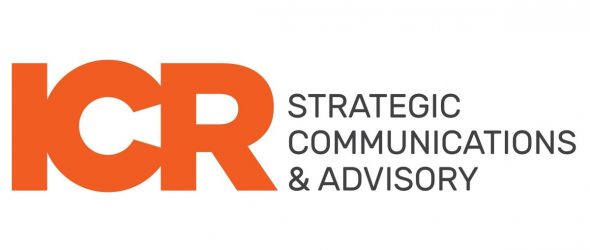 https://cannabisexaminers.com/wp-content/uploads/2020/08/ICR_logo.jpg
NEW YORK–(BUSINESS WIRE)–Companies focused on cannabis and related industries have recently discovered several ways to access the capital markets. Increasingly, they have pursued special purpose acquisition companies, or SPACs, as a path to going public. SPAC fundraising has reached a record in 2020, with transactions outside the cannabis industry also on the rise in sectors including consumer products, electric vehicles and technology. IPO Edge will host a virtual forum with leading SPACs, companies, and advisors to discuss the market outlook. The approximately 90-minute event will be held Wednesday, September 2, at 2:00 p.m. EDT. To register for the forum please click here.
The live webcast, hosted in partnership with EarlyBirdCapital, Nasdaq, High Times, ICR, and The Palm Beach Hedge Fund Association will include a panel discussion followed by a live Q&A session.
The panel will cover the following topics:
SPACs vs. IPOs for cannabis industry companies
Exchange listing considerations
The role of investment banks in both SPAC IPOs and M&A
The "De-SPAC" process in cannabis
PIPEs and debt to support SPAC transactions
Agenda:
Panel I – Feedback from the Field
Ed Kovary, Managing Director, Equity Capital Markets, EarlyBirdCapital, Inc.
Gary Julien, Managing Director, Schultze Asset Management, LP; EVP, Schultze Special Acquisition Corp. (Nasdaq: SAMA)
Kyle Detwiler, CEO, Clever Leaves (expected ticker: CLVR)
Adam E. Levin, Executive Chairman, Hightimes Holding Corp. (expected ticker: HTHC)
John Jannarone, Editor-in-Chief, IPO Edge (Moderator)
Panel II – Considerations for Dealmaking
Robert Berner, Director, Bespoke Capital Acquisition Corp. (TSX: BC-U, OTC: BKCQF)
Sarah Morgan, Partner, M&A, Capital Markets and Corporate Governance, Vinson & Elkins
Eklavya Saraf, Global Head of SPAC Listings and Managing Director of New Listings, Nasdaq
Jeff Bernstein, Managing Director, ICR Capital
Hope King, Multimedia Editor, IPO Edge (Moderator)
About ICR

Established in 1998, ICR partners with its clients to execute strategic communications and advisory programs that achieve business goals, build awareness and credibility, and enhance long-term enterprise value. The firm's highly-differentiated service model, which pairs capital markets veterans with senior communications professionals, brings deep sector knowledge and relationships to more than 750 clients in approximately 20 industries. ICR's healthcare practice operates under the Westwicke brand (www.westwicke.com). Today, ICR is one of the largest and most experienced independent communications and advisory firms in North America, maintaining offices in New York, Norwalk, Boston, Baltimore, San Francisco, San Diego and Beijing. Learn more at www.icrinc.com. Follow us on Twitter at @ICRPR.
About IPO Edge

IPO Edge is dedicated to objective journalism as a means to deliver the clearest news and analysis of new and upcoming initial public offerings. In an era when misinformation is rampant, we aspire to distinguish between truth and falsehood, along with opportunity and risk.