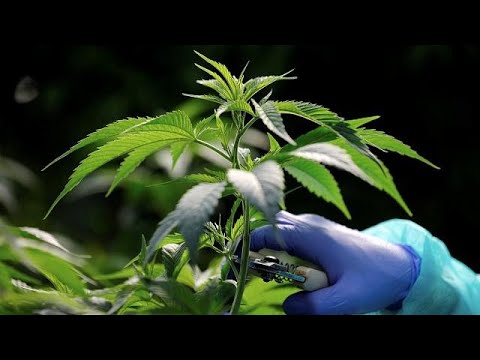 https://cannabisexaminers.com/wp-content/uploads/2019/02/3914/israeli-company-to-expand-medical-cannabis-production.jpg
An Israeli company Intercure has revealed plans to expand into 10 countries in the next two years to produce cannabis.
Chairman Ehud Barak told Reuters this is to meet growing demand for medical marijuana.
InterCure, a holding company of small medical firms, bought medical cannabis developer Canndoc in September. It later hired Barak, a former army commando and Israeli prime minister as chairman.
"Israel was the first country to issue those highly demanding standards for medical, pharma grade…
READ MORE : http://www.africanews.com/2019/02/06/israeli-company-to-expand-medical-cannabis-production
Africanews on YouTube brings you a daily dose of news, produced and realised in Africa, by and for Africans.
Africanews is the first pan-African multilingual media outlet, unique in its concept and vision.
Subscribe on our Youtube channel https://www.youtube.com/c/africanews and receive all the latest news from the continent.
Africanews is available in English and French.
Website : www.africanews.com
Facebook : https://www.facebook.com/africanews.channel/
Twitter : https://twitter.com/africanews