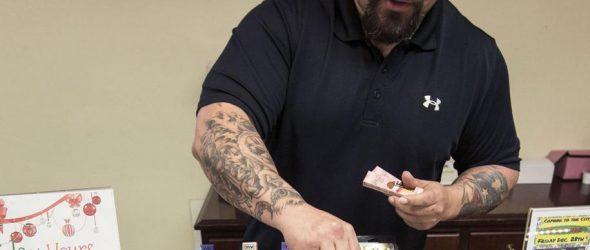 https://cannabisexaminers.com/wp-content/uploads/2020/01/5c27c45b1f32a.image.jpg
The fight over the upcoming medical marijuana vote in March has already gotten off to a rough start. Local activists are protesting a decision by a Kern County Superior Court judge to change wording on the ballot argument Kern County officials claimed was misleading to voters.
In late December, Kern County Auditor-Controller Mary Bedard filed a lawsuit to make changes to the ballot argument for an initiative put forward by local marijuana activists that qualified for the March ballot.
The initiative, which has been named Measure D, would overturn a ban on medical marijuana dispensaries in unincorporated Kern County areas, and will challenge another initiative put forward by the Board of Supervisors.
Proponents of Measure D have said for months that the county has favored its own ballot initiative and have attempted to stomp out Measure D. The county, however, says the ballot argument for Measure D is misleading.
In the lawsuit, Bedard said proponents of Measure D said a supervisor claimed on a local radio show that the county's marijuana ban "'was just an excuse to wipe the slate clean and give exclusive access to special interests."
The lawsuit also claimed the ballot argument said taxes from marijuana sales would be used toward schools.
A judge ruled on Thursday in the county's favor, saying the supervisor — who is not named in the ballot argument, but whom the county says is Mike Maggard making comments on "The Ralph Bailey Show" — did not speak in the manner claimed in the argument.
The judge also agreed with the county, which argued the county cannot direct funds toward schools.
Cecilia Latu, the initiative's proponent, said the county had "nitpicked" the ballot argument in order to favor its own initiative.
"The county banned medical cannabis and is now competing with the people with their own Measure E, a short-sighted monopoly scheme that will increase crime and supercharge the black market," she wrote in an email. "It's dirty politics."
Maggard called the ruling a "clear victory" for transparency.
"Our voters deserve accurate ballot information free of false statements and inaccuracies," he said.
While both initiatives would overturn the county's ban on medical marijuana sales, each would do so in subtly different ways.
Measure D would allow any medical dispensaries that had been open before Jan. 1, 2018 to reopen. The county claims that would allow as many as 60 medical dispensaries to reopen, while local advocates say around 30 would reopen.
If passed, county regulators would have no choice but to allow any dispensary in business before the aforementioned date to open again.
The county's measure would require medical dispensaries to receive a conditional use permit from the county before reopening, adding a layer of oversight.
The two measures on the ballot threaten to confuse voters and split the vote, potentially resulting in both measures failing. That situation occurred in 2018, when voters were faced with three marijuana ballot measures and voted down all three.
Patients using medical marijuana are hoping to avoid a repeat of 2018.
Beatriz Garcia, a 43-year-old mother of four and Bakersfield resident who uses medical marijuana for intense migraines that last for days, said acquiring the product has been more difficult since the county's ban went into complete effect in May 2019.
"It really bothers me that there is no more trust for dispensaries," she said of the current political climate in Kern County regarding medical marijuana.
She said she has medical marijuana delivered to her house from outside dispensaries or drives to Los Angeles to purchase the product, but that adds expense.
And while the debate rages, she said she just hopes to keep her migraines at bay. In the past, she had been admitted to the hospital because of the migraines. Doctors treated her with opioids, but she said the medical marijuana provided some of her only relief.
"I was very skeptical about marijuana," she said. However, she added that since using the product, the migraines had reduced from occurring four times a month to twice a year.
"It's a big, big difference for me," she said.
Sam Morgen can be reached at 661-395-7415. Follow him on Twitter: @smorgenTBC.