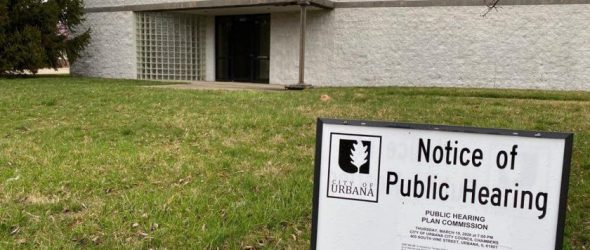 https://cannabisexaminers.com/wp-content/uploads/2020/03/5e76ed55ad701.image.jpg
Q: Are there any local operations?
A: There may soon be one in Urbana.
Champaign Social Equity Growers hopes to receive a license from the state to grow craft marijuana at 1906 Federal Drive in north Urbana, and on Thursday, it received preliminary approval from the Urbana plan commission.
The craft-growing operation wouldn't sell directly to customers, but to processors and dispensaries.
"The cannabis plant that is grown at the facility will not be sold to" individuals, Urbana associate planner Katherine Trotter said. "It will be picked up and then brought to distributors — likely dispensaries in the area — and sold from there."
Tamala Green represented the craft grower at Thursday's meeting, where the commission had no issues with the application for a special-use permit, which the Urbana City Council is scheduled to take up April 13.
The application calls for a 16,000-square-foot cannabis craft growing facility.
It would be located just south of Peoria Charter's Champaign offices in an area that is already zoned for light industrial uses.
The craft growing facility needed the special-use permit because it's within 300 feet of residential zoning.
"There will be no identifiable signage, and the facility's entrance and exit would be inconspicuous," a report from Trotter said. "The property would also be fenced and well-lit and would have round-the-clock security (per state law)."
To reduce marijuana's signature odor, "Champaign Social Equity Growers would install an air purification system to process air in the cultivation area and eliminate odors," the report said.
Trotter concluded that the craft-growing facility meets the criteria for a special-use permit.
"The craft grower would be located in an established industrial area and conforms to the essential character of the district," she wrote. And "it is not in direct proximity to residential uses."
Illinois legalized marijuana Jan. 1, and its Agriculture Department will award up to 40 craft-growing licenses by July 1 and an additional 60 by December 2021.