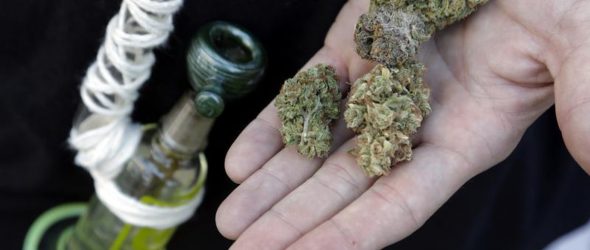 https://cannabisexaminers.com/wp-content/uploads/2020/04/2014-01-28T220114Z_1_CBREA0R1P6L00_RTROPTP_3_SPORTS-US-NFL-SUPERBOWL-POT.JPG
The meeting will take place online via Facebook Live on Thursday, April 9.
by Will Kriss
KALAMAZOO, MI (WKZO AM/FM) — The City of Kalamazoo has announced that it will host a virtual town meeting this week for public input on an adult-use marijuana ordinance. 
The meeting is planned to be held via Facebook Live on Thursday, April 9 at 6 p.m.
Previously, city leaders were seeking community input on a draft of the ordinance, which would permit the recreational sales of marijuana within city limits. 
A series of public meetings were scheduled for input across the city, but some had to be suspended due to the COVID-19 outbreak.
Regardless, the public is still invited to participate in this virtual town meeting for feedback. Residents can ask questions about all aspects of Adult-Use Marijuana Regulations by emailing townhall@kalamazoocity.org, calling (269) 226-6573 and leaving a voicemail, or commenting on the Facebook live stream.
Panelists will include Mayor David Anderson, City Commissioners Eric Cunningham and Chris Praedel, City Planner Christina Anderson, and Diversity, Equity, and Inclusion Officer Dorla Bonner. City Attorney Clyde Robinson will also be available if needed to answer specific legal questions.
"Unfortunately under the current circumstances we can't get together and review these items in person," City Planner Christina Anderson said. "We are committed to keeping the work of the City moving forward and will explore new options to involve our community."
Last Fall, Kalamazoo commissioners chose to opt out of recreational marijuana sales for the time being. The delay was decided on largely due to unclear regulatory rules from the State of Michigan, making a need to have more time to create a good plan. 
"We're going to have the best rollout that we can possibly have here in the City of Kalamazoo," then-Commissioner David Anderson said at that time. 
According to a city news release, the zoning ordinance related is scheduled to be presented for first reading by the Planning Commission on April 15.
Residents of Kalamazoo can review all relevant documents and watch a presentation on these topics ahead of the meeting at www.kalamazoocity.org/adultusemarihuana.
Earlier this year, Kalamazoo Township became the first area in Kalamazoo County to begin allowing recreational marijuana businesses.
Following this measure, dispensary KKIND became the first to offer recreational sales.