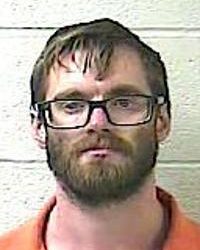 https://cannabisexaminers.com/wp-content/uploads/2020/04/5ea1074b9f134.image.jpg
A Knottsville man was charged with violating a protective order and cultivating marijuana, after a standoff Wednesday morning.
Daviess County Sheriff's Department reports say deputies were called to a home in the 9600 block of Kentucky 144 at 10:40 a.m. Wednesday, to a report of a disturbance.
Reports say a woman at the home called and told deputies Jonathon D. Mattingly, also of the 9600 block of Kentucky 144, had assaulted her. Reports say the woman told deputies Mattingly was armed and was waiting for deputies to arrive.
When deputies reached the home, Mattingly briefly came out while armed with a shotgun, and went back inside after refusing demands to drop the weapon. Meanwhile the woman managed to leave the home and was taken to safety, reports said.
Mattingly surrendered after a short standoff, reports said.
However, deputies obtained a search warrant and found signs of a marijuana growing operation, a small amount of marijuana and methamphetamine. Seven firearms were also discovered. Mattingly was not supposed to be in possession of firearms, because he has an active protective order against him, reports say.
In addition to the cultivating marijuana and violation of a protective order charges, Mattingly was also charged with fourth-degree assault, theft of a vehicle registration plate, possession of drug paraphernalia and failure to register transfer of a motor vehicle.
Mattingly was being held Wednesday afternoon in the Daviess County Detention Center.