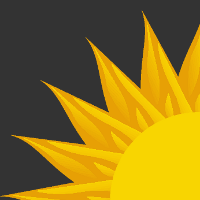 https://cannabisexaminers.com/wp-content/uploads/2020/05/sun-app-large.png
Thu, May 14, 2020 (3:18 p.m.)
A Las Vegas Valley businessman has been arrested in a drug trafficking case that previously landed a Metro Police officer and a firefighter in jail, according to jail booking records and court logs. 
Norberto Madrigal, 42, was booked Wednesday on three counts of conspiracy to violate the Uniform Controlled Substances Act and one count each of trafficking marijuana (between 100 and 2,000 pounds) and trafficking flunitrazepam, an illegal drug commonly known as Rohypnol, records show.
Madrigal was released from jail on his own recognizance today after a judge determined there was no probable cause for the flunitrazepam charge, Las Vegas Justice Court records show. 
Madrigal's name was featured prominently in the arresting documents of Metro Officer Jesus Najera and Eduardo Garcia, a supervisor with the Nevada Division of Forestry. Both were arrested April 30.
Police allege hundreds of pounds of legal hemp were being sprayed with THC, the main compound that causes a marijuana high.
The process occurred in a warehouse owned by Madrigal, who owns several businesses, including two legal marijuana entities, police said. 
Garcia and Najera were arrested following SWAT raids at Madrigal's warehouse, Garcia's house and Najera's apartment. 
Details on Madrigal's arrest were not immediately available.