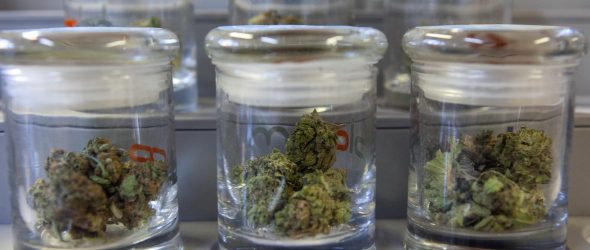 https://cannabisexaminers.com/wp-content/uploads/2020/06/Marijuana-_08-28_1-scaled.jpg
Proponents of the Smart and Safe Arizona Act ballot initiative to legalize marijuana for adult use are feeling buoyant about the measure's chances as the July 2 deadline for submitting petition signatures approaches.
Stacy Pearson, spokeswoman for Smart and Safe Arizona, said the campaign plans to submit more than 400,000 signatures to the Arizona Secretary of State's Office, consider­ably more than the 238,000 signatures needed to qualify for the ballot.
"Our signature gathering has gone well," Pearson said. "We're in a posi­tion that we're confident the initiative will qualify."
The signature tally won't be official until the Secretary of State processes and certifies the signa­tures. Opponents could challenge the campaign's petition in a bid to keep it off the ballot in November.
That might be opponents' best chance of defeating the measure, since a recent poll of Arizona voters found increasingly bipartisan support for Smart and Safe Arizona.
As part of a survey covering a variety of issues, from pandemic reopenings to Arizona's U.S. Senate race, Phoenix-based lobbying firm HighGround Inc. asked Arizona voters how likely they were to support the Smart and Safe Arizona Act.
The self-funded poll found that 65% of Arizonans would "probably" or "definitely" support the Smart and Safe Arizona Act to legalize adult-only use. The initiative had broadest support among registered Democrats and independents [70%], but a majority of Republicans, 56%, also said they were likely to support the measure.
Paul Bentz, senior vice presi­dent of Research and Strategy at HighGround, said he was surprised to find majority support for the legaliza­tion initiative among both Republicans and voters age 65 and older [55%], demographics that have historically been more skeptical of legalization.
"That's the first time that I've really seen that happen," Bentz said.
Bentz said his take­away from the poll was that backers of legaliza­tion had found the right combination of provi­sions — such as banning candy-like products and smoking cannabis in public — to win broad support in Arizona.
"From all my experi­ence testing these issues when it comes to mari­juana, it's been trending upwards for a while now," he said. "But usually what happens is, if you ask the general question, 'are you in favor of the legaliza­tion of marijuana?' you get a better response than when you start [including] specifics — how much can people sell, what is allowed. When you start putting all the restric­tions in or the different descriptions, people's support tends to soften up a bit because they start thinking through all of the requirements of it. But in this case it stayed very high after we gave them more specifics based on what the proposal does."
Although currently polling well, adult-use cannabis has its oppo­nents in Arizona.
Yavapai County Attorney Sheila Polk opposes legalizing cannabis for non-medical use. Polk said in a state­ment to Sedona Red Rock News that there are flaws in the Smart and Safe Act, such as only banning public smoking of cannabis, and not other forms of consumption, like vaping.
She also pointed out that communities that currently have medical dispensaries would have to allow adult-use sales at those existing locations, taking away local control on that point. She also noted that tax revenue from cannabis sales have been less than projected in California and Colorado.
But currently, the supporters of Smart and Safe are feeling ener­gized. An unexpected source of inspiration was the sudden death in May of the director of Arizona NORML, Mikel Weisser, a teacher, poet and former congressional candidate who lived in So-Hi, outside of Kingman. The 61-year-old suffered a heart attack.
Mike Robinette, secre­tary of Arizona NORML board of directors, described Weisser as "outspoken and incred­ibly passionate," and Weisser's death gener­ated an outpouring of tributes from the cannabis community.
"We think the unfortu­nate passing of Mikel has had the ironic effect of bringing people together, which we think is going to be very positive moving forward into the election in November to get legal­ization," Robinette said.