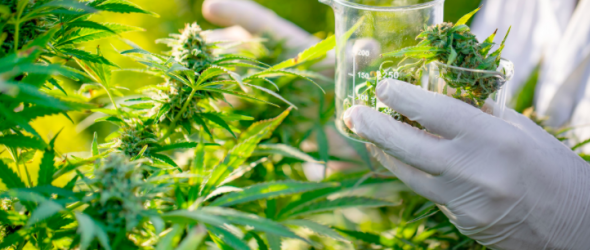 https://cannabisexaminers.com/wp-content/uploads/2020/03/Screen-Shot-2020-03-27-at-5.01.00-PM.png
Michael Goldberg | Mar 27, 2020
The Utah Department of Health (UDOH) is moving forward with changes to the Utah Medical Cannabis Program to streamline the process of accessing medical cannabis. 
Following the passage of HB 425 during the 2020 session, qualifying patients who do not have a medical cannabis card but have a "recommendation letter" from their medical provider may purchase medical cannabis until December 31, 2020. 
Previously, patients could only purchase medical cannabis with a medical cannabis card, which they had to obtain via an online portal. 
Get the latest state-specific policy intelligence for the health care sector delivered to your inbox.
Patients reported challenges using the online portal to apply for the cards and as a result, after Utah's first cannabis pharmacy opened in early March, it was forced to cut back its business hours. An additional 13 medical cannabis pharmacies are expected to open by the end of 2020.
The recommendation letter provision is temporary, however; it expires on December 31, 2020.
A patient who purchases medical cannabis using a recommendation letter must purchase all of their medical cannabis from the same pharmacy until they obtain a medical cannabis card from the Utah Department of Health," said Richard Oborn, director of the Center for Medical Cannabis. 
Beginning January 1, 2021, qualifying patients will need a medical cannabis card from the UDOH in order to purchase medical cannabis.