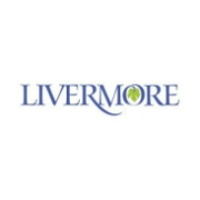 https://cannabisexaminers.com/wp-content/uploads/2020/08/5ecf681776f28.image.png
Livermore's retail ban on e-cigarettes will extend to also prohibit sales of electronic vaping devices and fluids containing CBD under a new ordinance introduced by the Livermore City Council this week.
It was introduced by a unanimous vote of the city council on Aug. 10 and is scheduled to return for adoption at the council's Aug. 24 meeting. If approved, it will take effect Sept. 23.
The city council was also set to vote on a new ordinance that would have created an exemption to a ban flavored tobacco contained in its tobacco control ordinance. In March, council members signaled a willingness to allow such an exemption under strict conditions for retailers that limited sales to expensive hand-rolled cigars and aromatic pipe tobacco, since the use of premium flavored tobacco products are virtually non-existent among youth.
A strong contingent of parents and children helped build support for the original vape ban. They spoke in opposition, arguing the carve out would weaken the city's tobacco licensing program and complicate enforcement.
"I'm less enthusiastic about that than I once was," said Councilman Robert Carling at this week's meeting, before he motioned to allow the proposed exemption to die for lack of a vote and to approve the CBD vaping device ban. "I certainly have been swayed by the overwhelming comments from folks, and I am not in support of the exemption."
CBD is the common name for cannabidiol, a non-psychoactive component of cannabis and hemp plants. The idea to expand the vaping ban arose earlier this year out of concern that companies were undermining the city's efforts to combat the youth vaping epidemic by pedaling potentially harmful CBD vaping oils and devices to teenagers and young adults.
"What the enforcement staff had discovered when they began implementing the tobacco retail license was the proliferation of alternative electronic smoking devices filling the void as the tobacco fluids and vaping devices were removed from the shelves," said Livermore City Attorney Jason Alcala.
The city found the variety of CBD vape fluid flavors offered by these retailers were comparable to the fruity and mint-flavored prefilled nicotine pods favored by teens. Federal health officials began enforcing a ban on the flavored vape pods in February in an effort to curb youth vaping.
Furthermore, Alcala wrote in a staff report there is no evidence indicating that those CBD devices sold at corner stores and vape shops cannot be used to deliver nicotine, rather than CBD, in an aerosolized or vaporized form. The new ordinance is designed to close that apparent loophole.
Concerns over youth vaping were magnified after patients who used vaping products that contain cannabis compounds, nicotine, or both, started turning up at hospitals with severe and sometimes fatal respiratory syndrome known as e-cigarette or vaping associated lung injury (EVALI).
During the last 12 months, more than 200 people in California have been hospitalized with lung injuries from vaping, and five have died. The use of black market THC-containing vaping products with vitamin E acetate used as a thickening agent appear to be associated with the EVALI outbreak.
Livermore became the econd city in the country to ban the sale of e-cigarette devices and liquid last July, prompting an effort by e-cigarette giant Juul Labs Inc. to defeat the new law. Weeks later, the first vaping-related lung injury cases began to surface in California. By October, Juul withdrew its challenge to the e-cigarette ban.
City Councilmember Trish Munro said she was concerned the CBD vaping products could be used inappropriately and supported extending the tobacco retailer licensing program to preclude the sale of CBD vaping products.
"I'm glad that we've had this intervening time — between when we passed the TRL and now — because I've been able to see how this has worked out, and frankly not terribly well," said Munro said. "One of the things I've been getting in my mail, such as it is these days, have been advertisements for smoke and vape shops in Livermore, and I'm not sure that's something I want to encourage."
The CBD market is largely unregulated, and not much is known about the potential long-term effects of vaping the cannabis-derived compound or solvents it is often blended with, such as propylene glycol and vegetable glycerin.
The FDA regulates tobacco products, which includes e-cigarettes, and also has authority to regulate CBD in food, drugs and cosmetics.
To date, there is only one CBD product approved by the FDA, a prescription drug used to treat two rare, severe forms of epilepsy. But that hasn't prevented some manufacturers from marketing CBD products, including vape oils, for their purported medicinal benefits for a variety of health conditions. The FDA appears to be increasing its enforcement; it issued warning letters to some companies illegally selling vaping liquids with CBD, and has warned consumers to beware of purchasing such products.
California law allows the sale of CBD products derived from state-regulated cannabis, there are strict state and federal limitations on incorporating CBD into food, drinks and supplements. The FDA has not yet determined how it will regulate CBD vaping products.