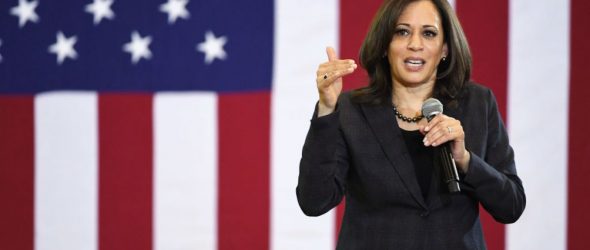 https://cannabisexaminers.com/wp-content/uploads/2020/08/gettyimages-1133094141.jpg
LAS VEGAS (KTNV) — As Senator Kamala Harris settles in as Joe Biden's running mate, it's putting her previous history and views under scrutiny, including her stance on marijuana.
Senator Kamala Harris has changed her views about marijuana just in the past ten years. From legalizing cannabis to decriminalizing it, those working in the local industry say people can certainly evolve over time.
"You know, I applaud people who change their point of view and change their position as more information becomes available."
Brandon Wiegand is the regional general manager for the Source dispensary. He says Senator Harris has joined many Americans in changing their opinions about cannabis.
RELATED STORY: Joe Biden formally introduces Kamala Harris as running mate
"I think there are a lot of individuals in private and public that have evolving views with cannabis because they've seen legalization take hold," he said.
As San Francisco district attorney, Senator Harris co-authored an opposition argument in 2010 fighting a ballot measure in California for recreational pot. However, as a U.S. senator, she began supporting decriminalization and legalization, sponsoring legislation.
"I think a lot of it tracks with where she is with her career as far as what position she's holding and what she's trying to achieve and right now she trying to win the vice-presidency," UNLV political science professor Dan Lee, said.
He believed Harris would be more constrained as a top law enforcement official as a DA or attorney general as far as reform. He feels Senator Harris like much of the Democratic Party is influenced by public opinion to change their views.
RELATED STORY: Joe Biden chooses Kamala Harris as vice-presidential running mate
"More politicians view that as a position as okay. We're seeing more people such as Harris adopt a more progressive view," Lee said.
For Joe Brezny, a consultant for marijuana dispensaries, he highly approves of Senator Harris's recent moves in Congress.
"With sponsoring and co-sponsoring legislation like the MORE Act, the Marijuana Justice Act, and the Safe Banking Act, that's kind of the trifecta the industry has been asking for," he said.
He is confident she will continue to be progressive on cannabis issues.
"When someone is offering to support you and vote that way, I will certainly trust them until they give me a reason not to," Brezny said.