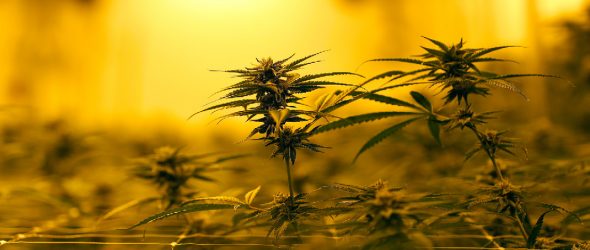 https://cannabisexaminers.com/wp-content/uploads/2020/03/medicalpot404494907_t1070_ha63ba8f7945229f22bbfcb05bdbe2ab7b1e09e46.jpg
TEXARKANA, Ark. — The amounts of medical marijuana sold at the city's two dispensaries are among Arkansas' lowest, according to figures released Tuesday.
Document: Arkansas Medical Marijuana Dispensary Sales
The state Medical Marijuana Commission reported the total amount, in pounds, of marijuana sold so far at each of 19 operating licensed dispensaries. The figures vary widely in part because the lengths of time dispensaries have been open vary widely, as well, ranging from six to 298 days.
But Texarkana's dispensaries are at or near the bottom of the list whether considering total amount sold or average amount sold per day.
Texarkana's Red River Remedy sold 30.9 pounds in 53 days, for an average of 0.58 per day. Bloom Medicinals sold 8.61 pounds in 48 days, for an average of 0.18 per day.
Those averages are the lowest in the state. By contrast, the dispensary with the highest sales, Green Springs Medical in Hot Springs, sold an average of 5.33 pounds per day over 296 days.
Red River Remedy's customers seem happy, and approximately half have traveled to the dispensary from cities other than Texarkana, but high wholesale prices are "a big concern," spokesman Ross Mash said.
Initially high pricing in Arkansas' medical marijuana market resembles what Mash has seen in other states, but he expects prices to decrease, he said. In the meantime, Red River Remedy has been "tinkering" with its pricing model and working with suppliers to provide economical options to customers.
Mash said he also expects the Medical Marijuana Commission to soon begin focusing more attention on regulatory enforcement, which he welcomes.
"There's probably some folks who are playing in some gray areas," he said.
A company executive for Bloom Medicinals did not return a call requesting comment.
Patients must buy medical marijuana from dispensaries and cannot grow their own. Qualified, registered patients are allowed to purchase up to 2.5 ounces from a dispensary every 14 days. Using cannabis is prohibited in public or around children.
The state Medical Marijuana Commission divided Arkansas into eight geographical zones and licensed up to four dispensaries in each. Miller County is in Zone 8, a region of Southwest Arkansas that also includes Calhoun, Clark, Columbia, Dallas, Hempstead, Howard, Lafayette, Little River, Nevada, Ouachita, Pike, Sevier and Union counties.