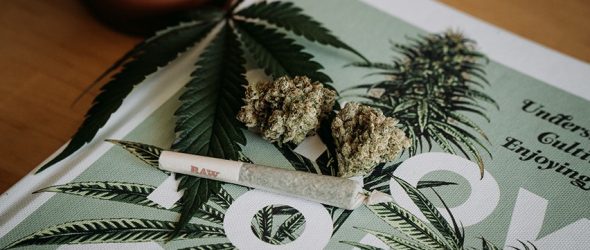 https://cannabisexaminers.com/wp-content/uploads/2020/06/Louisiana-to-Provide-Wider-Access-to-MMJ-Via-New-Law.jpg
Despite legalization of marijuana, people of color are still being disproportionately targeted for marijuana-related offenses, two new studies reveal.
The reports, which came from a team of researchers from Stanford University and New York University and the American Civil Liberties Union, concluded that racial disparities in searches and arrests persists, with Black and Brown communities disproportionately being targeted amid continuous reforms in marijuana laws.
"We assessed racial disparities in policing in the United States by compiling and analysing a dataset detailing nearly 100 million traffic stops conducted across the country. We found that black drivers were less likely to be stopped after sunset, when a 'veil of darkness' masks one's race, suggesting bias in stop decisions," wrote university researchers in a study published on May 4, 2020.
According to the report, while legalization of recreational cannabis reduced the overall number of vehicle searches, black and Hispanic drivers are still subjected to more searches compared to white people.
"Our results indicate that police stops and search decisions suffer from persistent racial bias and point to the value of policy interventions to mitigate these disparities," the study concluded.
Meanwhile, the research published by the American Civil Liberties Union shows that extreme racial disparities in marijuana arrests still persist, even in legalized or decriminalized states.
"Nationwide, Black people are 3.6 times more likely than white people to be arrested for marijuana, despite similar usage rates. That's roughly the same rate of disparity that existed seven years ago, when we released the first iteration of this report, The War on Marijuana in Black and White. In fact, since 2010 racial disparities actually worsened in 31 states," the study wrote.
According to the researchers, legalization and decriminalization of marijuana alone are not enough to put a stop to the racial disparities that have been harming people of color for so long.
"When states legalize, they must center legalization in racial justice by seeking to repair past harms wrought on communities of color by marijuana prohibition and ensure that people of color have opportunity and access to the burgeoning marijuana marketplace," the report claimed.
"Upon legalization, states should offer expungement and re-sentencing for past convictions, so that hundreds of thousands of people — disproportionately Black and Brown — do not remain marginalized for prior offenses."
The researchers also encouraged police enforcers and prosecutors to take part in ending racially-biased marijuana enforcements.
"Only by centering racial justice in marijuana legalization, enacting more comprehensive reforms, and getting better data, can we not only get an accurate picture of the state of marijuana enforcement, but forge a more effective path forward," the study wrote.