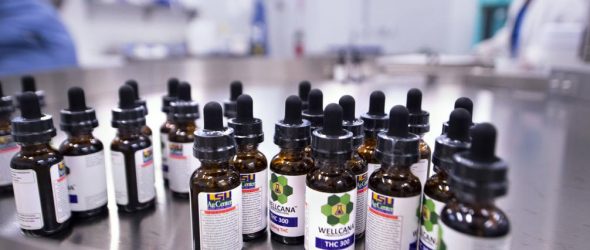 https://cannabisexaminers.com/wp-content/uploads/2020/04/5e1f697490efc.image.jpg
Wellcana Group, the Baton Rouge-based medical marijuana grower licensed by LSU, sent out stronger formulations of its tincture medicine to pharmacies across the state this week. 
The new batch of tinctures are twice as potent as previous formulations with higher concentration of THC, the active ingredient in medical marijuana. One of the new tinctures contains 600 milligrams of THC in a 30 milliliter bottle which means each milliliter contains 20 milligrams of THC. Another formulation has an equal amount of THC and CBD in each dose. 
The Apothecary Shoppe, 620 Guilbeau Road Suite A in Lafayette, announced Tuesday it has received the new formulations. 
Wellcana also dropped its wholesale prices to pharmacies by an undisclosed amount. It began selling products to pharmacies in Louisiana in August 2019.
This year the company expects to begin selling creams and lotions, edible chews, dissolvable strips and metered dose inhalers of medical marijuana. The manufacturer has been operating during the coronavirus pandemic since it is an essential business. 
In recent weeks, pharmacies were permitted to deliver medical marijuana products to customers for the first time.