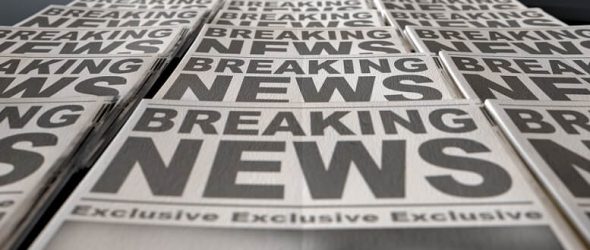 https://cannabisexaminers.com/wp-content/uploads/2020/04/albund.jpg
The coronavirus pandemic has proven to be a blow for many sectors, and in that regard, the marijuana industry was no exception. That being said, a turnaround is expected to come at some point, so investors need to keep an eye on marijuana stock news. There were a lot of bullish sentiments surrounding marijuana stocks at the beginning of the year. Many believed that things were going to turn around this year after all the trouble marijuana companies went through in 2019. However, the coronavirus pandemic dashed those hopes, and consequently, marijuana stocks experienced steep declines.
The lockdowns all over the place have affected business adversely, but it is also believed if the social distancing norms are maintained by the members of the public diligently, then the crisis might end by May. If that happens, then there is a distinct possibility of the heavily beaten down marijuana stocks to record gains, and that is why it is necessary for investors to keep track of marijuana stock news.
Major Marijuana Stock News: Organigram Holdings (TSX:OGI) (NASDAQ:OGI)
The coronavirus pandemic has forced cannabis companies to take proactive steps in order to protect their businesses. On Tuesday, Organigram announced that it was going to temporarily lay off 45% of its employees in order to promote the social distancing norms. That works out to around 400 employees.
In addition to that, Organigram announced that the majority of those who have been temporarily laid off also took up the option of voluntary layoff packages from the company. However, the company stated that it has enough inventories to ensure that it is able to meet the demand from customers.
Other than this, the company has set up hand sanitizing stations at its facilities, and cleaning and sanitizing activities at its facilities have also been increased. Employees who can perform their roles from home have been told to do so.
>> Are These 3 CBD Penny Stocks a Good Buy Right Now?
Organigram is still regarded as one of the more promising marijuana stocks in the market at this point in time. The company is also regarded as one of the best-run companies in the country, and over the past quarters, Organigram has displayed impressive fiscal discipline. Investors could keep an eye on this stock whenever they look for marijuana stock news.
Major Marijuana Stock News: Green Thumb Industries Inc. (CSE:GTII) (OTCQX:GTBIF)
On Monday, it emerged that Green Thumb's president, Armen Yemenidjian, has resigned from his position.
However, it should be noted that the company did not reveal whether it has found a replacement yet for Yemenidjian. The press release stated that he stepped down from his position in order to devote more time to his family. Yemenidjian is, however, going to continue in his position over the next six months, and he stated that he is going to continue to help Green Thumb in its quest to achieve its goals. He is going to focus on the company's business in the lucrative markets of California and Nevada.
Both states legalized the consumption and sale of recreational marijuana, emerging as key battlegrounds in the marijuana industry. Green Thumb has managed to create a significant presence in Nevada, establishing three Essence-branded retail outlets in the state. GTBIF stock is trading higher by 4% this morning.
Major Marijuana Stock News: HEXO Corp (TSX:HEXO) (NYSE:HEXO)
On Wednesday, HEXO announced that it is going to amend its prospectus for its proposed public offering of shares. It should be noted that HEXO had filed for the public offering back in December 2018.
In its announcement, the company stated that the shares are going to be priced with the current state of the market in mind. The company disclosed the amendment details on the recommendation of its auditors. The stock declined by 25% in today's trading.
HEXO stock has had a poor run in recent times due to a range of issues. The delay in announcing its quarterly results and the high levels of cash burn had proven to be the two main factors behind the poor performance. However, some analysts believe that it might have been an overreaction from the market, so the stock could well prove to be a bargain.
>> Read More Investing & Finance News
Featured image: DepositPhotos © albund