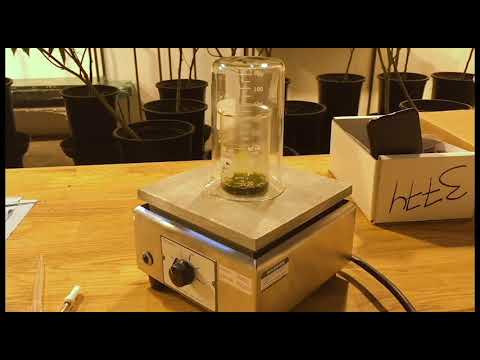 https://cannabisexaminers.com/wp-content/uploads/2018/12/2174/make-your-own-high-viscosity-cannabis-oil-vape-cartridges-with-terpenes.jpg
Watch us turn shatter into a high concentrate thc vape oil with only terpenes as an additive – no MCT, VG or PG required to dilute the oil.
Watch us make 50:50 CBD/THC cartridges using CBD isolate: https://youtu.be/F0vlV20UpMk
See our video regarding working with rosin: https://www.youtube.com/watch?v=amLaOXvF4Vg
Using terpene blends from Terpene Botanicals: http://terpenebotanicals.com
and ceramic coil cartridges from Jupiter Research: http://jupiterresearch.com
In this video we decarboxylate the cannabis oil – that step is sometimes unnecessary if the oil is already of a more fluid viscosity and isn't hard and brittle like shatter. In cases where decarboxylation is unnecessary, simply heating the oil to 80-90 celsius will get the material fluid enough to blend in terpenes and fill cartridges.