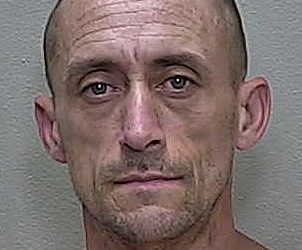 https://cannabisexaminers.com/wp-content/uploads/2020/06/Mark-Raymond-Wagner.jpg
A 42-year-old man who was pulled over in Umatilla for not having a license tag on his pickup truck was arrested after deputies found marijuana in the vehicle.
Mark Raymond Wagner, whose address and city were not included in the Marion County Sheriff's Office report, was charged Wednesday with possession of less than 20 grams of marijuana, driving with a suspended license and failing to register a motor vehicle.
A deputy saw Wagner traveling east on SE Highway 42 in a white Ford Ranger with no visible tag and initiated the traffic stop. Wagner pulled into the parking lot of the Dollar General store at 24170 SE Hwy. 42. He told the deputy he did not have a valid driver's license and that he purchased the vehicle about two weeks ago but had not had a chance to get it registered, according to the report.
A records check showed that Wagner's license was suspended in Aril 2019 for financial responsibilities, and that the vehicle was not currently registered and didn't have a tag assigned to it, the report said
While talking with Wagner, another deputy observed a small clear plastic bag containing a green leafy substance in the floorboard in front of the driver's seat. Wagner was asked to get out of the truck, and he told deputies the bag was his and that he smokes marijuana on a daily basis. The substance in the bag field tested positive for marijuana, according to the report.
Wagner was taken to the Marion County Jail, where he was being held on $1,500 bond. He will appear in Marion County Court on July 14.