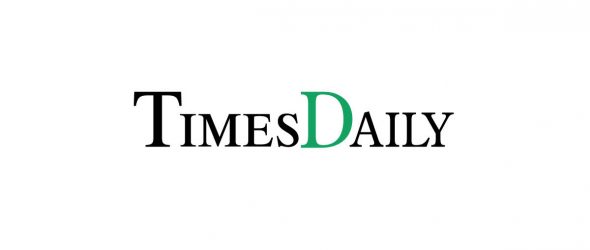 https://cannabisexaminers.com/wp-content/uploads/2020/03/d8cc6cd8-2760-11e6-89ad-c3c5c744d99d.jpg
TUSCUMBIA — A Tuscumbia man was arrested Tuesday on a felony first-degree possession of marijuana charge, according to the Colbert County Drug Task Force.
Blaine Christopher Wade, 20, was in the Colbert County Jail on Tuesday, task force agent Bradley Skipworth said. Wade likely will appear for a bail hearing today.
Authorities found nearly a pound of marijuana, $4,100 cash and digital scales at Wade's 805 N. Main St. residence, Skipworth said.
First-degree possession of marijuana typically is charged when someone is selling the substance. It is a Class C felony, punishable by 1 to 10 years in prison, according to the Code of Alabama.
Skipworth said Wade's residence is within one block of Deshler High School and near a daycare center.
"If he's 20 years old and had pound of weed and $4,100 cash, obviously this guy was selling a lot," he said.
Skipworth said Tuscumbia police and the task force have received numerous complaints about drug activity at the residence, and several cases have been made from that house.
"We've been getting so many complaints," he said. "Police officers have stopped vehicles coming out of there and gotten drugs out of the cars."
Authorities reported the drugs at Wade's residence were hidden in a backpack under a shed in the backyard. Officials said they have witnessed Wade at the shed with the backpack.
Tuscumbia police and the Colbert County Sheriff's Office assisted in the bust.