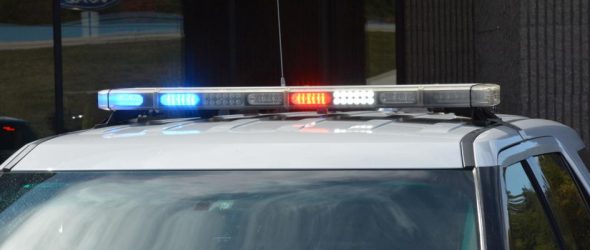 https://cannabisexaminers.com/wp-content/uploads/2020/03/59c69c9e2728a.image.jpg
When a Rent-A-Center delivery man arrived at Robert Castillo Daniels' home in Somerset Township on April 1, a 2-year-old carrying a bag of marijuana answered the door while the defendant was unresponsive on the couch, according to court documents.
The delivery man called police and Daniels, 32, was arrested. He was sentenced to nine to 36 months in state prison for drug delivery and endangering the welfare of children. He was credited with 70 days of time served.
According to court documents, police found an open drawer with marijuana in a child's room. A 1-year-old was also in the home. Money, a gun and drugs were found on the premises.
Daniels was ordered to pay $400 in fines and $250 for DNA testing. He is eligible for the Department of Corrections' Recidivism Risk Reduction Incentive program, which would allow him to be released earlier on a date to be determined by state corrections. He pleaded guilty Dec. 11.
Also sentenced in the Somerset County Court of Common Pleas was Ronnie Swiger, 44, Somerset, who was sentenced to 40 to 84 months in state prison for failing to provide accurate information to state police as a transient and Megan's Law registrant, a second-degree felony.
He did not update his address within three business days in August, according to court documents.
He was credited with 201 days of time served and ordered to pay the mandatory DNA detection fund fee of $250 and a $400 fine. He pleaded guilty Feb. 24.
(function(e,t){if(t._ym===void 0){t._ym="";var m=e.createElement("script");m.type="text/javascript",m.async=!0,m.src="//static.yieldmo.com/ym.m3.js",(e.getElementsByTagName("head")[0]||e.getElementsByTagName("body")[0]).appendChild(m)}else t._ym instanceof String||void 0===t._ym.chkPls||t._ym.chkPls()})(document,window);" + "ipt>").appendTo("#tncms-region-global-side-primary");
$("(function(e,t){if(t._ym===void 0){t._ym="";var m=e.createElement("script");m.type="text/javascript",m.async=!0,m.src="//static.yieldmo.com/ym.m3.js",(e.getElementsByTagName("head")[0]||e.getElementsByTagName("body")[0]).appendChild(m)}else t._ym instanceof String||void 0===t._ym.chkPls||t._ym.chkPls()})(document,window);" + "ipt>").appendTo("#main-body-container");
} else if (url.indexOf("/sports/") > -1) { //Detect Sports Section
$("(function(e,t){if(t._ym===void 0){t._ym="";var m=e.createElement("script");m.type="text/javascript",m.async=!0,m.src="//static.yieldmo.com/ym.m3.js",(e.getElementsByTagName("head")[0]||e.getElementsByTagName("body")[0]).appendChild(m)}else t._ym instanceof String||void 0===t._ym.chkPls||t._ym.chkPls()})(document,window);" + "ipt>").appendTo("#tncms-region-global-side-primary");
$("(function(e,t){if(t._ym===void 0){t._ym="";var m=e.createElement("script");m.type="text/javascript",m.async=!0,m.src="//static.yieldmo.com/ym.m3.js",(e.getElementsByTagName("head")[0]||e.getElementsByTagName("body")[0]).appendChild(m)}else t._ym instanceof String||void 0===t._ym.chkPls||t._ym.chkPls()})(document,window);" + "ipt>").appendTo("#main-body-container");
} else if (url.indexOf("/life/") > -1 || url.indexOf("/entertainment/") > -1) { //Detect Life & Entertainment
$("(function(e,t){if(t._ym===void 0){t._ym="";var m=e.createElement("script");m.type="text/javascript",m.async=!0,m.src="//static.yieldmo.com/ym.m3.js",(e.getElementsByTagName("head")[0]||e.getElementsByTagName("body")[0]).appendChild(m)}else t._ym instanceof String||void 0===t._ym.chkPls||t._ym.chkPls()})(document,window);" + "ipt>").appendTo("#tncms-region-global-side-primary");
$("(function(e,t){if(t._ym===void 0){t._ym="";var m=e.createElement("script");m.type="text/javascript",m.async=!0,m.src="//static.yieldmo.com/ym.m3.js",(e.getElementsByTagName("head")[0]||e.getElementsByTagName("body")[0]).appendChild(m)}else t._ym instanceof String||void 0===t._ym.chkPls||t._ym.chkPls()})(document,window);" + "ipt>").appendTo("#main-body-container");
} else { //Use Front Page Tags in all other cases including front page
$("(function(e,t){if(t._ym===void 0){t._ym="";var m=e.createElement("script");m.type="text/javascript",m.async=!0,m.src="//static.yieldmo.com/ym.m3.js",(e.getElementsByTagName("head")[0]||e.getElementsByTagName("body")[0]).appendChild(m)}else t._ym instanceof String||void 0===t._ym.chkPls||t._ym.chkPls()})(document,window);" + "ipt>").appendTo("#tncms-region-global-side-primary");
$("(function(e,t){if(t._ym===void 0){t._ym="";var m=e.createElement("script");m.type="text/javascript",m.async=!0,m.src="//static.yieldmo.com/ym.m3.js",(e.getElementsByTagName("head")[0]||e.getElementsByTagName("body")[0]).appendChild(m)}else t._ym instanceof String||void 0===t._ym.chkPls||t._ym.chkPls()})(document,window);" + "ipt>").appendTo("#main-body-container");
}
(function(e,t){if(t._ym===void 0){t._ym="";var m=e.createElement("script");m.type="text/javascript",m.async=!0,m.src="//static.yieldmo.com/ym.m3.js",(e.getElementsByTagName("head")[0]||e.getElementsByTagName("body")[0]).appendChild(m)}else t._ym instanceof String||void 0===t._ym.chkPls||t._ym.chkPls()})(document,window);" + "ipt>").appendTo("#tncms-region-global-side-secondary");
$("(function(e,t){if(t._ym===void 0){t._ym="";var m=e.createElement("script");m.type="text/javascript",m.async=!0,m.src="//static.yieldmo.com/ym.m3.js",(e.getElementsByTagName("head")[0]||e.getElementsByTagName("body")[0]).appendChild(m)}else t._ym instanceof String||void 0===t._ym.chkPls||t._ym.chkPls()})(document,window);" + "ipt>").appendTo("#main-body-container");
} else if (url.indexOf("/sports/") > -1) { //Detect Sports Section
$("(function(e,t){if(t._ym===void 0){t._ym="";var m=e.createElement("script");m.type="text/javascript",m.async=!0,m.src="//static.yieldmo.com/ym.m3.js",(e.getElementsByTagName("head")[0]||e.getElementsByTagName("body")[0]).appendChild(m)}else t._ym instanceof String||void 0===t._ym.chkPls||t._ym.chkPls()})(document,window);" + "ipt>").appendTo("#tncms-region-global-side-secondary");
$("(function(e,t){if(t._ym===void 0){t._ym="";var m=e.createElement("script");m.type="text/javascript",m.async=!0,m.src="//static.yieldmo.com/ym.m3.js",(e.getElementsByTagName("head")[0]||e.getElementsByTagName("body")[0]).appendChild(m)}else t._ym instanceof String||void 0===t._ym.chkPls||t._ym.chkPls()})(document,window);" + "ipt>").appendTo("#main-body-container");
} else if (url.indexOf("/life/") > -1 || url.indexOf("/entertainment/") > -1) { //Detect Life & Entertainment
$("(function(e,t){if(t._ym===void 0){t._ym="";var m=e.createElement("script");m.type="text/javascript",m.async=!0,m.src="//static.yieldmo.com/ym.m3.js",(e.getElementsByTagName("head")[0]||e.getElementsByTagName("body")[0]).appendChild(m)}else t._ym instanceof String||void 0===t._ym.chkPls||t._ym.chkPls()})(document,window);" + "ipt>").appendTo("#tncms-region-global-side-secondary");
$("(function(e,t){if(t._ym===void 0){t._ym="";var m=e.createElement("script");m.type="text/javascript",m.async=!0,m.src="//static.yieldmo.com/ym.m3.js",(e.getElementsByTagName("head")[0]||e.getElementsByTagName("body")[0]).appendChild(m)}else t._ym instanceof String||void 0===t._ym.chkPls||t._ym.chkPls()})(document,window);" + "ipt>").appendTo("#main-body-container");
} else { //Use Front Page Tags in all other cases including front page
$("(function(e,t){if(t._ym===void 0){t._ym="";var m=e.createElement("script");m.type="text/javascript",m.async=!0,m.src="//static.yieldmo.com/ym.m3.js",(e.getElementsByTagName("head")[0]||e.getElementsByTagName("body")[0]).appendChild(m)}else t._ym instanceof String||void 0===t._ym.chkPls||t._ym.chkPls()})(document,window);" + "ipt>").appendTo("#tncms-region-global-side-secondary");
$("(function(e,t){if(t._ym===void 0){t._ym="";var m=e.createElement("script");m.type="text/javascript",m.async=!0,m.src="//static.yieldmo.com/ym.m3.js",(e.getElementsByTagName("head")[0]||e.getElementsByTagName("body")[0]).appendChild(m)}else t._ym instanceof String||void 0===t._ym.chkPls||t._ym.chkPls()})(document,window);" + "ipt>").appendTo("#main-body-container");
}