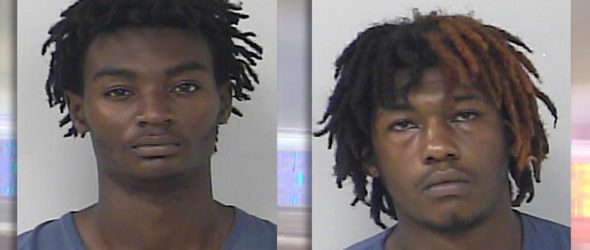 https://cannabisexaminers.com/wp-content/uploads/2020/09/0de9f3c4-67cd-4364-a6d5-e32b97eab6b7-large16x9_0922_pslgunweb.jpg
PORT ST. LUCIE, Fla. (CBS12) —
A marijuana deal turned into an attempted robbery in Port St. Lucie, and ended in gunfire and several arrests.
Police arrested 18-year-old Antonio McFarlane and 20-year-old Asonte Roswell following a report of gunshots at Rivergate Park on Monday night.
According to police, Roswell and McFarlane set up a deal to buy marijuana from Roel Brown, 23. The two, armed with a knife and gun, then tried to rob Brown. They struggled over the gun and a shot was fired. No one was hurt.
Police arrested all three a short time later. Police said officers found marijuana and a 9 mm handgun in Brown's possession after searching his home and car. Criminal charges are pending against Brown.
McFarlane and Roswell face charges of armed robbery, attempted purchase of marijuana, unlicensed carrying of a concealed firearm and unlawful use of a two-way communications device.