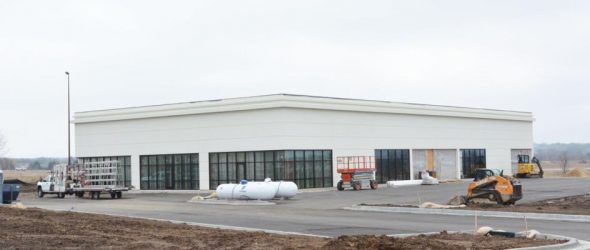 https://cannabisexaminers.com/wp-content/uploads/2020/03/5e6aa3c2b789b.image.jpg
SOUTH BELOIT—A marijuana dispensary in South Beloit is planning to open in May, according to city officials.
The dispensary is to be operated by Cresco Labs, which currently operates the Sunnyside marijuana dispensary in Rockford, Illinois.
"They would really like to get going as soon as possible so they can gain that revenue," said South Beloit Mayor Ted Rehl.
Sales of marijuana for adult use became legal in Illinois in January. The sales have generated millions of dollars in revenue. In January, $39.2 million was spent on recreational marijuana with an estimated $8.6 million of that amount being from out-of-state residents, according to figures from the Illinois Department of Financial and Professional Regulation. In February, $25.6 million was spent at Illinois dispensaries, with $9.2 million of that total being from out-of-state residents.
The city of South Beloit has estimated it could receive revenue of about $200,000 a year from sales at the dispensary. The dispensary, which is still under construction, is near the corner of Willowbrook Road and Gardner Street, located behind the Road Ranger truck stop.
South Beloit approved an agreement with the developer for the marijuana dispensary, 2018 DT South Beloit, LLC, last year, which includes a sales tax rebate to the developer.
Under the law that legalized recreational marijuana sales in Illinois, municipalities are allowed to impose a sales tax of up to 3% on marijuana dispensaries. Under the development agreement, 2018 DT South Beloit will receive 75% of the revenue of that 3% sales tax for a period of seven years. The city would retain 25% of the revenue from that 3% sales tax during the seven year period.