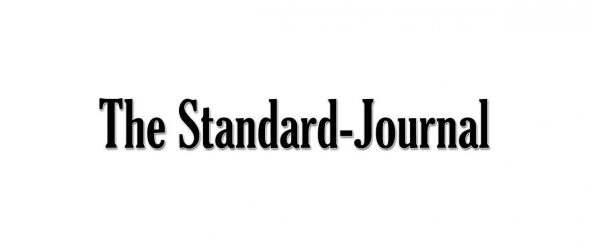 https://cannabisexaminers.com/wp-content/uploads/2020/06/7f5828ce-7eb5-11e7-ac1f-ef4d7cb46739.jpg
SHAMOKIN — A medical marijuana dispensary known as Verilife is still on schedule to open in July at North Shamokin and East Independence streets, according to a spokesman with PharmaCann.
"First and foremost, Verilife is incredibly grateful for the ability to safely and responsibly continue to build out our dispensary through the pandemic," stated Brandon Nemec, government and regulatory affairs associate with PharmaCann in Chicago, Ill.
He added, "We continue to work diligently with our construction team, local officials and state regulators to open Verilife in Shamokin as soon as possible, with a current target date of mid-July. Prior to opening and consistent with regulatory guidelines, we plan to bring local officials through the facility for a tour. We are elated at the opportunity to soon begin operations as a member of the greater Shamokin business community and look forward to opening career opportunities and revenue streams."
The medical marijuana dispensary was purchased in March by PharmaCann LLL from Harvest of North Central PA for $950,000.
During a telephone interview in April, Jeremy Unruh, senior vice president of public and regulatory affairs with PharmaCann, said the company was under a six-month operational deadline by the state Department of Health, which means the business must be open by August.
Unruh said some of the infrastructure for the business was already in place from when Harvest planned to open a medical marijuana dispensary at the site last June, but ended up relinquishing its permit due to regulatory issues.
He said aesthetic improvements were made to the building and security cameras were installed. Unruh said other security measures will be implemented to protect customers and staff.
Accel Construction Services Group based in Chicago, Illinois, is the general contractor for the project.
In April, Unruh said delays could occur with opening the facility due to the coronavirus pandemic, but he was confident the business will be operational in July. He said operational deadlines can be extended if necessary.
He said the Department of Health has very strict regulations for medical marijuana dispensaries.
Unruh said the medical marijuana dispensary, which will be called Verilife, plans to provide 20 to 25 "good-paying" jobs. He said 95% of the company's full-time employees receive health, dental and vision benefits.
He said PharmaCann plans to recruit employees from the local area. He said jobs are posted on the company's website at pharmacann.com and other job finder services.
According to records in the Northumberland County Assessor's Office, the sale was completed March 3 between Harvest DCP and NLCP LLC, and third-party inspector permits were issued to PharmaCann.
PharmaCann initially planned to locate at 235 W. Spruce St., Shamokin, but later sought a new location.
According to PharmaCann's website, the company was founded in 2014. It is one of the country's largest vertically integrated cannabis companies, providing safe, reliable, top-quality cannabis products to improve people's lives.
PharmaCann's goal is to increase sustainable access to cannabis by offering effective, affordable and trusted products and services.
The company is licensed in eight states to grow, process and/or dispense medical cannabis products for adult and pediatric patients, as well as for responsible adult use.
Its dispensaries operate under the brand Verilife and are designed to help people feel better and get more enjoyment out of life by becoming comfortable with the safe, informed use of quality cannabis.