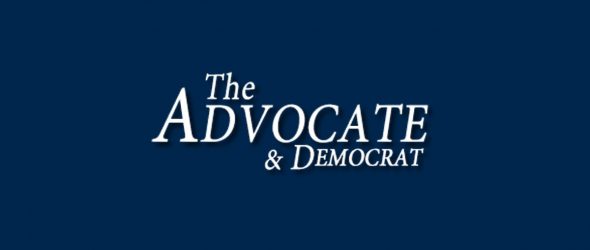 https://cannabisexaminers.com/wp-content/uploads/2020/05/6f77c042-a065-11e6-a4b0-dbcaa9e4f38c.jpg
A Madisonville woman with several juvenile passengers was arrested April 25 after non-working tail light got her pulled over.
Monroe County Sheriff's Deputy Cameron Foister said it was just before 2:30 a.m. when he saw a vehicle on New Highway 68 near Warren Street with a tail light not working and pulled the driver over on Warren Street.
Foister identified the driver as Shawntell Denise West and while he was talking to her, he said he could smell what appeared to be the odors of marijuana and alcohol coming from the car.
Foister said he asked West if she'd been drinking and using marijuana and she admitted to both, saying she had did them before leaving Athens.
Foister said there were other people in the car and the front seat passenger admitted he had also drank alcohol and smoked marijuana and was only 16 years old. Two other passengers in the back seat, a male and female, said they were 17 years old. They also admitted to drinking alcohol and smoking marijuana.
But later, Foister said one of the juveniles was identified as 20 year old Drew Alexander Brooks who was recognized by Deputy Billy Littleton. Brooks then admitted he'd used somebody else's name when asked who he was.
Foister said he then searched the car and found a half full Smirnoff alcohol container in the front of the car and a marijuana grinder near the gear shift.
Foister said he had West perform some field sobriety tests and while she was doing them, she told Foister she had also used cocaine the day before.
West, 23, Hartland Drive, Madisonville, is charged with DUI, driving on a suspended license and three counts of reckless endangerment.
Brooks, 20, McConkey Street, Madisonville, is charged with criminal impersonation and two counts of contributing to the delinquency of a minor.