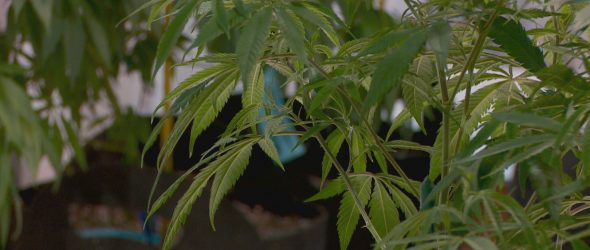 https://cannabisexaminers.com/wp-content/uploads/2019/11/Marijuana+plant9.jpg
PALMER, Alaska (KTUU) – State taxes levied on marijuana only tax the product when it is sold from a cultivator to a retail store or manufacturer, and some in the industry are hoping to restructure the tax system.
The state tax is $50 per ounce for the plant's bud and flower. Cultivator and retail business owner Phillip Izon says that since the tax is a flat fee and not a percentage of a sale, it has increased the burden on growers as the market becomes more saturated.
"When we first opened in 2017, we were the very first licensed cultivator in Palmer, so at that time the price was between $4,000 and $5,000 a pound, maybe even more," Izon said.
Izon says that when wholesale prices were at that level, the tax seemed appropriate. However, now the wholesale price a marijuana is about half of what it was in 2017, making the flat fee a significantly larger portion of the total cost.
Izon co-founded KushTopia, a marijuana cultivation business, and OutPost at KushTopia, a retail store. Izon says the product he grows accounts for about 20% of his retail sales.
"As a retailer I can go and buy weed for as low as $2,200 a pound, and that's including state taxes. So I can go ahead and sell that for an insane profit, while the grower is saddled with almost 50% tax debt, right off the top of their income," Izon said.
Opponents of the state-level retail sales tax idea say that local governments already levy a retail sales tax. At Izon's shop in the Mat-Su Borough, that tax is 5%.
"That's a fair argument, but in Colorado they tax both, local government and state at the retail level, and I think that is much a more effective model," Izon said.
Izon argues that a 15% state retail sales tax would be better for small businesses, generate more revenue for the state and reduce the amount of black market marijuana sales.
Changing the tax structure would require the legislature to update the tax code.
Izon says that he has contacted every lawmaker and the Alcohol and Marijuana Control Office Interim Director. However, it is too soon to see how much traction the idea will receive among legislators.
Copyright 2019 KTUU. All rights reserved.